JENNIFER  CHIRICO Ph.D.
College of Liberal Arts - Department of History and International Studies
Jennifer Chirico, Ph.D., Adjunct - GLSD Program
GRADUATE:
PhD: Georgia Tech
MPH: Portland State University
UNDERGRADUATE:
BS: Georgia Tech
Dr. Chirico is an adjunct professor in the Global Leadership and Sustainable  Development program at HPU. She is the CEO and Founder of Sustainable Pacific Consulting, a Certified B Corp that specializes in sustainability and business strategy. She holds a PhD in Environmental Policy, a Master's in Public Health (MPH), and a Bachelor's of Science in Management and Finance. She recently published "Thinking Like an Island: Navigating a Sustainable Future in Hawai'i" with the University of Hawai'i Press. She is a certified international trainer for the Global Reporting Initiative (GRI) and has completed trainings and certifications in Carbon Disclosure Project (CDP), LEED, Home Energy Survey Professional, and Water Sense.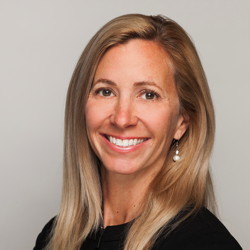 Adjunct
Ph.D.
  Send email
  808-544-0233
   WP5-360-S