Douglas Askman PH.D.
College of Liberal Arts - Department of History, Humanities, and International Studies
Associate Professor of History
Dr. Douglas Askman holds a Ph.D. from the University of California, Los Angeles.  He teaches courses in Hawaiian, European, and world history. His research interests focus on the late monarchy period in Hawai'i.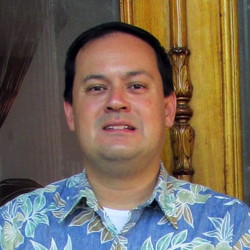 Associate Professor
PH.D.
  Send email
  (808) 544-9391
  WP 5-360-K