HPU's New Minor in Editing and Publishing
Category: News
August 24, 2021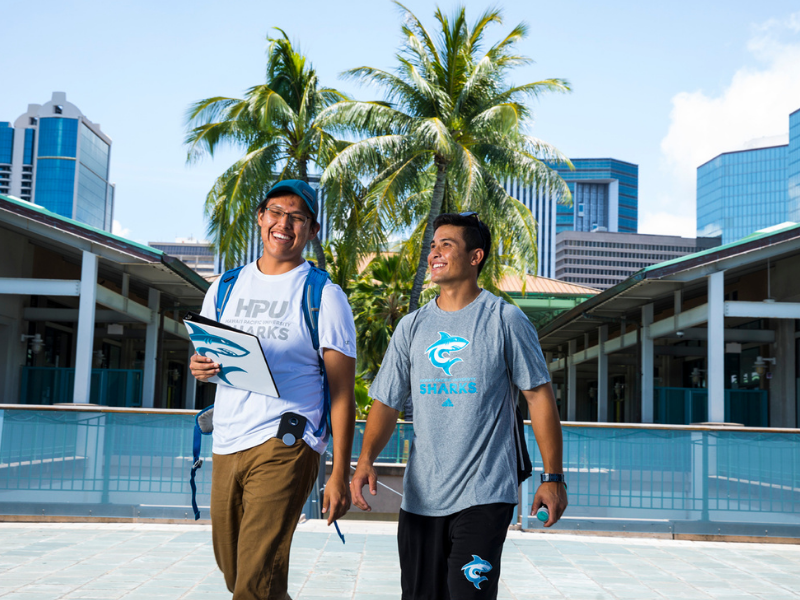 HPU announced its new minor in the College of Liberal Arts. The minor in editing and publishing provides students with a focused curriculum that emphasizes practical experience in the editing and publishing fields. The minor was designed as a classroom-to-career pathway for students interested in editing and publishing.
"The editing and publishing minor is the only one if its kind in Hawai'i," said Associate Professor Christy Williams, Ph.D., Chair of the Department of English and Applied Linguistics. "HPU's English program is unique because undergraduate students have the opportunity to work on a variety of publications for course credit. Other universities in Hawai'i have literary publications, and some give course credit for a single publishing class, but HPU is the only place where students can gain experience working on different kinds of publications while earning credit toward their degrees." 
 
The editing and publishing minor is a 12-credit program. Students may choose various editing and publishing experiences. These include: 
 
•    Hawaii'i Pacific Review, an online literary journal, 
•    Wanderlust, the HPU student literary magazine, 
•    Fresh Perspectives, an anthology of first-year student writing, 
•    and courses in composition studies, where students develop writing pedagogy and tutor students in first-year writing courses; news writing for Kalamalama; linguistics; and writing for digital media. 
 
A complete list of courses in the editing and publishing catalog can be found here.  
In developing the new minor, HPU faculty worked closely with several alumni who have had success in the editing and publishing fields. 
 
"We want our graduates to be successful in whatever they choose," says Williams, "and for those interested in the publishing industry, the practical experience they gain in these courses gives them a competitive edge." 
 
HPU Professor of English Tyler McMahon is the editor and instructor for Wanderlust and Hawaii'i Pacific Review. David Falgout, Ph.D., is the faculty editor for Fresh Perspectives, and Angela Gili, Ph.D., teaches the composition studies course and is the writing mentor and tutoring coordinator.  
 
For additional information on the College of Liberal Arts at HPU click here.