Hawai'i Pacific University Announces Director of Honors Programs
Category: News
May 10, 2021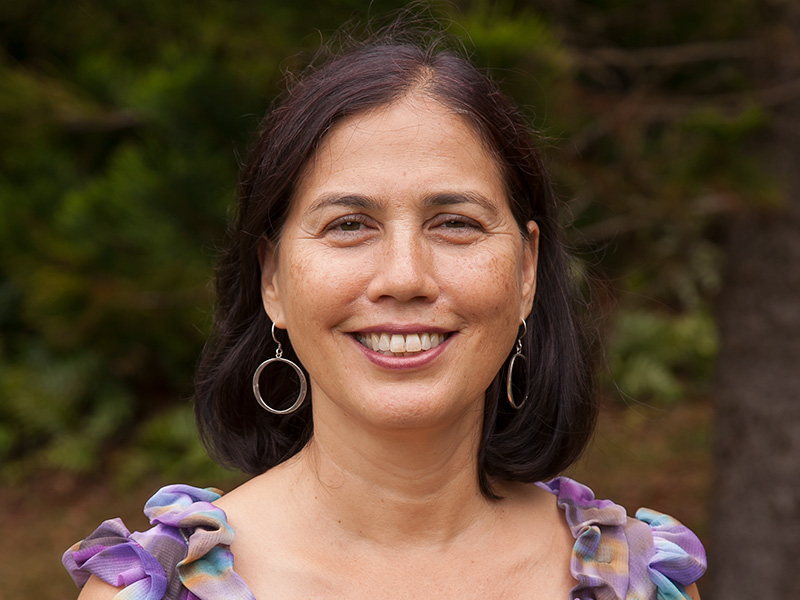 Hawai'i Pacific University has selected its new Director of Honors Programs. Linda Lierheimer, Professor of History and Humanities, will assume the role August 2021 and oversee the continuing development of honors programs across the university as well as direct HPU's innovative Residential Honors Program.
"My long-term goal as director of honors programs is to get more faculty involved" says Lierheimer, "and to make the honors program the center of intellectual life at HPU. Our faculty are really looking for ways to have academic connections with students, to explore ideas, and have synergy between the students and faculty."        
Lierheimer has been a professor at HPU since 1999. She is currently chair of the Department of History and International Studies. Lierheimer earned her BA in history from Reed College and holds a Ph.D. in history from Princeton University. She is a French historian, and has researched and written on French nuns in seventeenth-century France.
"Linda's experience as chair of two departments will be invaluable in taking the residential honors program and honors programs across HPU to the next level," said HPU Dean of the College of Liberal Arts Allison Gough, Ph.D. "Linda's leadership experience as well as her innovative and interdisciplinary teaching will be enormous assets to the program as will her advocacy for the liberal arts."   
The Residential Honors Program is designed to help exceptionally capable and motivated students get the most out of their college experience. Through a rich program of challenging coursework, meaningful research, creative projects and study away opportunities, the program gives students the tools and resources to excel in their careers and in their lives.
Residential honors students are drawn from all majors across the University but are part of a distinctive living and learning community centered at the historic Aloha Tower Marketplace. Through its core of small, interdisciplinary seminars the program encourages students to innovate and address the world's perennial and most pressing issues as members of committed and engaged teams. 
The residential honors program is particularly focused on global learning and community impact, especially in Hawai'i. A key theme throughout the program is cultural, political, and psychological sustainability. Two of the more popular interdisciplinary seminars in the program that focus on sustainability are "Plastic Fantastic" and "'This is the End': The Literature of Environmental, Economic, and Personal End Times."
Lierheimer will be teaching a new Honors 1000 course in the fall with HPU public health Professor Gillian Dunn that centers on plagues and pandemics. "We want to look at how people in the past and present addressed public health crises," said Lierheimer. "What should we do as a community? People in the past were asking many of the same questions we're asking today." 
For additional information on the residential honors program at HPU click here.