Support the Library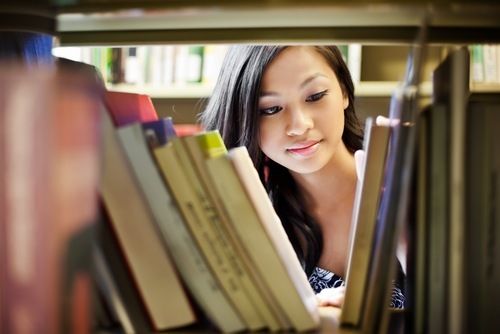 In this age of innovation and technology, Hawai'i Pacific University Libraries are more relevant than ever as we help our students sift through the masses of data available to them to find high quality sources of knowledge. The majority of today's scholars need electronic resources to carry out their research. Our libraries must continually adapt and become more versatile to meet their shifting needs.
To effectively serve our scholars, HPU Libraries must digitize our academic collections of books and journals. Electronic resources will better support our students and scholars off-site, from remotely located military and oceanography students to researchers around the world. It is also critical for students on campus to access the full range of resources online. The move to a digital collection will make our resources more accessible for all and facilitate richer learning opportunities inside and outside the classroom.
Hawai'i Pacific University's mission is to cultivate academic excellence, and HPU Libraries are continually committed to supporting scholarly endeavors and academic programming. In addition to serving as the cornerstone of our students' academic experience, the Libraries are home to a valuable collection of Hawaiian history and cultural resources.
**Help us spark innovation and modernize our library! Make a gift today to bring HPU Libraries into the digital age and help us enrich the academic experience for our entire community.**