Richard Ramirez DNP, APRN, AGACNP-BC, FNP-BC, ENP-C, CEN, CPEN
School of Nursing - Department of Nursing
BIOGRAPHY: Board Certified Adult-Gerontology Acute Care Nurse Practitioner, Family Nurse Practitioner, and Emergency Nurse Practitioner with over 23 years of nursing experience, 15 of which have been working in adult and pediatric emergency departments. My experience offers a rich knowledge of diverse patient care and medical management. Graduate from Vanderbilt University School of Nursing Emergency Nurse Practitioner program in May of 2017, focusing on adult-gerontology acute care and family practice with a specific concentration in emergency medicine.
TEACHING INTERESTS: educational objectives for students aimed at delivering evidence-based patient care and abiding by current research.
RESEARCH / SCHOLARSHIP INTERESTS: Itemized
● emergency and trauma medicine
● point of care ultrasound
● global health
● care of the LGBTQ+ population
● pediatrics
● continuing education.
AREAS OF SUBJECT MATTER EXPERTISE:
● emergency and trauma medicine
● point of care ultrasound
● global health
● care of the LGBTQ+ population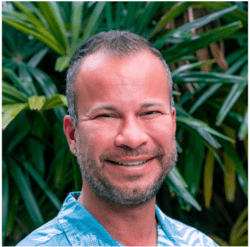 Assistant Professor
DNP, APRN, AGACNP-BC, FNP-BC, ENP-C, CEN, CPEN
  Send email
  808-236-5808
  WP 1-426