James Corcoran Ph.D.
College of Professional Studies - Department of Public Service
Adjunct Faculty of History, Colonel U.S. Army (Retired)
Dr. Corcoran received his Ph.D. in Modern Chinese History and an MA in Asian Studies concentrating on Chinese history from the University of Hawaii, and he is a graduate of the U.S. Military Academy at West Point, New York, having earlier served in the enlisted ranks. As full-time Faculty in history and international studies (Asia) and tasked to teach Homeland Defense and Security in the Military Campus Program at Hawaii Pacific University he received HPU's Board of Trustees Award for Teaching Excellence, 2012-2013 (HPU "Teacher of the Year") and, earlier, the HPU Faculty Assembly Golden Apple Award for Distinguished Teaching (Undergraduate, Adjunct), 2011. He has taught history and Asian Studies at the University of Hawaii at Manoa, and graduate courses at Chaminade University campus, Honolulu. He has lived, studied, and worked in China, Japan, Taiwan, South Korea, Bangladesh, and Indonesia, with service in Germany and also with the U.S. Army's First Infantry Division in Vietnam. Dr. Corcoran is a graduate of the U.S. Army War College, the U.S. Army Command and General Staff College, the Defense Language Institute (Mandarin Chinese and Bahasa Indonesia), and numerous other government and civilian schools and institutes. He served two tours of duty as the Director of Asian Studies and faculty instructor in the Department of National and International Security Strategy at the U.S. Army War College, Carlisle Barracks, Pennsylvania during the 1980s and 1990s. His written works include a series of reports, contracted by the National Defense University in the late 1990s and early 2000s dealing with Asian security issues, as well as various reviews, journal articles, and conference papers dealing with China, Asia, and military history. His research and writing interests focus on issues of security, strategy and history of Asia relating to the conduct of war, strategic intelligence, conflict resolution, diplomacy, Just War ethics, and war termination. 
Dr. Corcoran is active in community service through membership and participation in the Oahu Windward Civilian Military Council (past president 2012-2014); the Maunawili Community Association (past President, Board of Directors); the Hawaii Wholesalers and Tourism Association; the Hawaii State Board of Oriental Medicine and Acupuncture (HBOA), the Native Hawaiian Hospitality Association, and other local and national associations and organizations.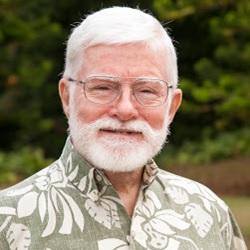 Adjunct
Ph.D.
  Send email
  (808) 566-2459
  900 Fort Street Mall, PL 200