Tolga Ulusemre PH.D.
College of Business - Department of Business
Assistant Professor of Management
Education:
Ph.D., International Business, University of South Carolina
Master of Science, Marketing, University of Bath
Biography
Prior to the joining the faculty at the HPU, Dr. Ulusemre taught MBA Capstone (Global Business Strategy), Undergraduate Capstone (Strategic Management) and International Management courses at Georgia Southern University. He also taught International Business at the University of South Carolina.
Dr. Ulusemre's teaching philosophy is to equip students with the skills and knowledge to understand and deal with real-world business situations. In this regard, he fosters critical thinking skills so that students can develop the ability to see business issues from different angles, and construct innovative solutions. He also emphasizes communication skills in his class, where students learn to convey their solutions, and persuade others of their viability.
Dr. Ulusemre's research interests lie at the intersection of international business and strategic management. He uses both qualitative and quantitative methods in his research. Dr. Ulusemre was a finalist for the Most Promising Scholar Award at the Academy of International Business in 2014.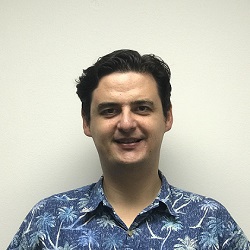 Assistant Professor
PH.D.
  Send email
  (808) 544-0845
  Downtown Campus, PL 10