Harm-Jan Steenhuis PH.D.
College of Business - Department of Business
Associate Dean, Professor of Management, International Business
Education:
M.Sc. Industrial Engineering and Management – University of Twente, The Netherlands
Ph.D. International Technology Transfer – University of Twente, The Netherlands
Biography
Dr. Harm-Jan Steenhuis has published two books and over 130 referred articles, book chapters and conference proceedings in the areas of international operations, (international) technology transfer and related to this technological and economic development which also connects with innovation and clusters; strategic operations and global supply chains; and the interface of instructor and student learning. He has a special interest in the aviation industry and the global development of additive manufacturing. He is Editor-in-Chief of the Journal of Manufacturing Technology Management and Editor-in-Chief of the International Journal of Information and Operations Management Education and is a regular reviewer for many other journals. He has served on more than 25 conference scientific committees. He serves on the Board of Directors of the International Association for Management of Technology and is also on its Executive Committee as the Treasurer. He previously served on the Board of Directors of the Spokane Intercollegiate Research and Technology Institute, a high-technology business incubator. He is also a participant in the Micro-economics of Competitiveness Network which is run by the Harvard Business School's Institute for Strategy and Competitiveness.
Prior to joining the faculty at HPU, Dr. Steenhuis worked at other universities such as the University of Twente (Netherlands), North Carolina State University, and Eastern Washington University. He was a guest-lecturer at, among others, the University of Pretoria (South Africa), Jönköping International Business School (Sweden) and at Duke University (USA). He has also taught Executive workshops. At EWU he received multiple rewards of each of the following; Professor of the Year Award, Outstanding Faculty Award for Teaching, Outstanding Faculty Award for Scholarship/Creative Activity, and Outstanding Faculty Award for Service. He has served on PhD committees at the University of Twente (Netherlands), the University of Pretoria (South Africa), S.S. Kiran, Mother Teresa Women's University (India), the University of Johannesburg (South Africa), Gonzaga University (USA) and the University of South Australia (Australia).
He has extensive national (USA) and international experience and exposure having lived in four states in the USA and three countries outside of the USA. Furthermore he has visited over 25 others across several continents, for example Brazil in South America, Mexico in Central America, Canada in North America, Denmark, Sweden, Scotland, Italy and many others in Western Europe, Romania and Hungary in Eastern Europe, Egypt and South Africa in Africa, the United Arab Emirates as part of the Arab countries, and Thailand, Taiwan, Singapore, and Malaysia in Asia. In many instances, this included having visited companies which have provided valuable lessons about how companies operate in different geographical locations. Outside of work, one of his passions is competitive swimming. He was a founding member of the Spokane Waves Aquatic Masters, is a certified USMS coach (level 3), has served as a USA Swimming official, and he has competed at the 2012 and 2014 FINA World Masters Championships, the LEN 2013 European Masters Championships and many National Championships in the USA in both short course as well as long course.
 Please visit HPU spotlight for an article on Dr. Steenhuis.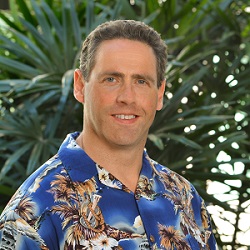 Professor
PH.D.
  Send email
  (808) 544-0849
  Downtown Campus, PL 600