Bei Zeng PH.D.
College of Business - Department of Business
Associate Professor of Finance
Education:
Ph.D. in financial economics at the University of New Orleans
Biography:
Dr. Bei Zeng is currently an associate professor of finance at Hawaii Pacific University and serves as the chair of the finance program.
Professional Interests:
Teaching Interests/Research:
Her research interests in investments, corporate finance, and international finance. Her recent publications and working papers concentrate in the area of international cross-listing, effects of hedging and corporate governance on financial performance.
Courses:
FIN 3000 Business Finance, FIN 3200 Personal Finance, FIN 3400 Finance in Money and Capital Markets, FIN 6000 Financial Management and Strategy, FIN 6100 International Finance, FIN 6400 Coporate Finance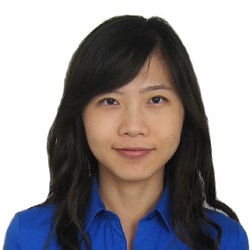 Associate Professor
PH.D.
  Send email
  (808) 544-0847
  Downtown Campus, PL 600