Tracie Lopes M.P.A
College of Liberal Arts - Department of Arts, Humanities, and Languages
Instructor of Hawaiian Language
Tracie Lopes is a respected professional hula dancer, who has chosen to teach the Hawaiian language. Fluent in olelo Hawaii, Tracie has been a Hawaiian language teacher and lecturer at St. Louis High School and the University of Hawaii. She later worked in recruitment and retention for the Kawaihuelani Hawaiian Language Program of University of Hawaii Manoa.
Tracie graduated from the Kamehameha Schools in 1989 and then went on to the University of Hawaii at Manoa to get her bachelors in secondary education, her professional diploma in education, and her MPA in public administration. After working at the high-school level, Tracie found interest in teaching at the college level and is now an instructor of Hawaiian language at HPU. Her future plans include a PhD in education.
Tracie's early hula roots are with her own Aunty Johnette Keawehawaii, Uncle Kalanikoa Ioane, and Ed Collier. She studied with and danced for O'Brian Eselu and Thaddius Wilson for 16 years. Her advanced hula studies included the demanding hula olapa and alaapapa and hula pahu courses of Kimo Alama Keaulana, from which she graduated in formal uniki ceremonies in 2000 and 2002.
Tracie's solo hula career has been impressive, beginning with awards as both Miss Hula Pakahi on Maui and Miss E Hoi Mai I Ka Piko Hula on Oahu in 1992. In 1993 and 1994, she earned the 1st Place Chant Award at the prestigious King Kamehameha Day Competition. She is best known for the excellent performances at the Merrie Monarch Hula Festival in Hilo, in 1994, which earned her the coveted title of Miss Aloha Hula.
Daughter of famed Hawaiian singer, Karen Keawehawaii, and John Farias, Tracie is married to Keawe Lopes of Nanakuli, and they have two daughters. Piikea is 7 years old and Kaonohikaumakaakeawe is 5 years old. Keawe is an instructor of Hawaiian at UH Manoa currently writing his PhD dissertation, and the two girls attend Anuenue School, an immersion school in Palolo Valley. Hawaiian Language is very important to this family, and much is shared especially in regard to hula and music.
Tracie and her husband Keawe are kumu hula, or hula teachers, to their own halau, Ka La Onohi Mai O Haehae. The halau doors opened in August of 2005, and the halau has been blessed with many awards such as: First Place Wahine Auana at the 2007 Kamehameha Day Hula Competition, First Place Hawaiian Language in 2006 and 2007 at the Hula Oni E Hula Competition held at the Hilton Hawaiian Village, and First Place in the Wahine and Opio Kahiko divisions at the 2007 Hula Oni E Competition. This halau teaches wahine and kaikamahine from ages 5 and up, and the studio is located in Kalihi. Tracie and Keawe also perform music together at various functions and often travel to perform as well.
Tracie currently teaches two sections of Hawaiian 1100, one section of Hawaiian 1200, and one section of Hawaiian 2100. If you are interested in learning more about where you live and have always wanted to take Hawaiian, sign up for Hawaiian next semester. E ola ka olelo Hawaii.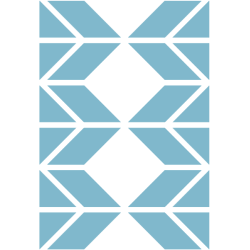 Instructor
M.P.A
  Send email
  (808) 544-0889
  500 Ala Moana Blvd. WP 6-322