Sharon Doyle 
College of Liberal Arts - Department of Arts, Communications, Languages, and Media
Sharon Garcia Doyle is an adjunct professor of theater. She received her MFA in theater from the University of Hawaii-Manoa. Sharon has trained in 京剧 Jingju with Elizabeth Wichmann-Walczak and China National Actors of the First Rank Master Lu Genzhang and Master Zhang Ling as a Lao Dan 老旦. Additionally, she trained with David Smukler, Judith Koltai, and Gary Logan at the Canada National Voice Intensive, and in improvisation with R. Kevin Garcia Doyle of Loose Screws, and Garrick Paikai and Alissa Joy Lee of On the Spot.
Sharon is a respected local Hawaii artist with a reputation for her versatility to play comedic and dramatic work in a variety of performance styles. She is known for her nuanced, dynamic, and psychologically realistic characterisations and for her performances with the Hawaii Shakespeare Festival. Her extensive experience includes both on- and off-stage work, as she has served in various capacities including producer, playwright, director, costume designer, crew, 京剧 Jingju headdresser, and actor.
She has received the Terence Knapp Award for Excellence in Acting and the Nancy Takei Award for Outstanding Contributions to the Department at the University of Hawaii-Manoa. She is a multi-Hawaii State Theater Council Po'okela winner and a Kennedy Center American College Theater Festival Irene Ryan Semi-Finalist.
Sharon's current work includes exploration with voice production, research in emotional accessibility through performance and play, accent analysis, design and reproduction, and hybrid theater-film medium. Sharon is also an intimacy coordinator, and acting, voice and accent coach. 
In 2020, amid the pandemic, in addition to live performances through socially-distanced "Zoom" theater with the Hawaii Shakespeare Festival, Manoa Valley Theater, and Kumu Kahua Theater, she was proud to be part of the Playbuilders Hawaii Domestic Violence Awareness Project.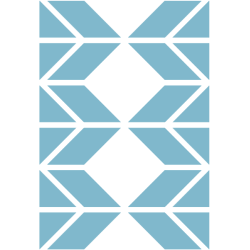 Adjunct

  Send email
  8085440228
  WP 6-313