Kenneth Cook PH.D.
College of Liberal Arts - Department of English and Applied Linguistics
Professor of Linguistics

GRADUATE:
Ph.D., University of California at San Diego; M.A., Linguistics,
California State University, Long Beach
UNDERGRADUATE:
B.A., Spanish, California State University, Long Beach
University of California Regents Fellowship         
RESEARCH AND TEACHING INTERESTS:
Cognitive and general linguistics
Phonology
Syntax
Semantics
Romance and Polynesian languages and linguistics
Dr. Kenneth Cook, Professor of Linguistics, has been teaching at Hawaii Pacific University since 1988, specializing in Teaching English as a Second Language. Every student in the BA TESOL and MA TESOL programs has probably taken one of Dr. Cook's English Syntax, English Phonology or Semantics classes, as they prepare themselves for a rewarding career as ESL teachers. "I enjoy teaching TESOL courses at HPU because of the high caliber and variety of students in the TESOL program," Dr. Cook said.
Dr. Cook was born and raised in Southern California and received his B.A. in Spanish and M.A. in Linguistics from California State University, Long Beach. After receiving his B.A. in 1968, Dr. Cook began his teaching career by venturing to Guatemala to teach sciences and English as a Second Language. During his master's program, Dr. Cook taught ESL to Japanese students in Long Beach and during summers traveled to Japan to teach ESL courses. Later, in 1988, he received his Ph.D. in Linguistics from the University of California, San Diego.
Dr. Cook's academic interests include Romance linguistics (Spanish, Italian, and Portuguese) and Polynesian linguistics (Hawaiian and Samoan). He has published a number of articles on various topics regarding Samoan and Hawaiian syntax and has traveled to many countries to present his papers. An example of his recent work is Pocket Hawaiian Grammar,which he co-authored with Albert J. Schutz and Gary N. Kahaho'omalu Kanada.
As a self-proclaimed language "freak," Dr. Cook speaks Italian, Spanish, Japanese, Hawaiian and Samoan, with Italian being his favorite language. In his spare time, Dr. Cook enjoys listening to live jazz, traveling to conferences to lecture on linguistics and, of course, continuing his study of languages.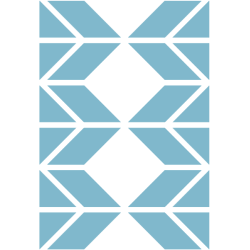 Professor
PH.D.
  Send email
  (808) 687-7057
  Downtown Campus, MP 409