Jerome Feldman PH.D.
College of Liberal Arts - Department of Arts, Humanities, and Languages
PROFESSOR OF ART HISTORY
Professor Feldman is an art historian and scholar. His specialization is in the arts of Tribal Southeast Asia and the Pacific Islands. He received his Ph.D. in tribal art history from Columbia University and has conducted field studies in remote islands of Indonesia, and Polynesia.
He has studied museum collections in Europe and America and has aided in several important exhibitions including The Eloquent Dead at the Fowler Museum at UCLA, Nias Tribal Treasures at the Volkenkundig Museum Nusantara in Delft, and Beyond the Java Sea a Smithsonian sponsored traveling exhibition.
He has also written books and articles and lectured extensively on Tribal Southeast Asian, Micronesian and Polynesian art and architecture. In fall 2004 he was the Slade Visiting Professor at Cambridge University, England.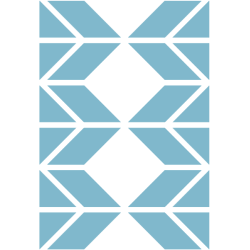 Professor
PH.D.
  Send email
  (808) 236-5835
  500 Ala Moana Blvd. WP 6-307