Andrea Malji Ph.D.
College of Liberal Arts - Department of History, Humanities and International Studies
Andrea Malji, Ph.D., Assistant Professor
GRADUATE:
Political Science (International Relations, Comparative Politics), University of Kentucky- Ph.D. 2015, M.A. 2013

UNDERGRADUATE:
B.A., International Political Economy & Diplomacy; Political Science, University of Bridgeport - 2007

BIOGRAPHY:
Dr. Malji is an Assistant Professor of International Studies at Hawaii Pacific University.  
Prior to starting her career at HPU, she worked at Transylvania University in Lexington, KY  Dr. Malji also worked as an Anti-Money Laundering Analyst at UBS bank in Stamford CT and an English teacher in Nanping, Fujian Province, China. 

RESEARCH INTERESTS:
Dr. Malji's research focuses on terrorism, with a regional specialty in South Asia. Her dissertation investigated the multi-faceted role of geography and how it affects grievances, terrorism, and counterterrorism. Dr. Malji also has a broad interest in terrorism, gender, the Islamic world, and development. She has specific interest in understanding the long lasting negative effects of colonialism. 
TEACHING INTERESTS: 
Dr. Malji's passion is helping students learn more about the world, specifically countries that receive less western attention. She has taught upper and lower level courses on: Terrorism and Political Violence, Terrorism in the Islamic World, Politics of South Asia, Politics of Development, Politics of the Developing World, International Relations of Asia, Introduction To Politics, Research Methods, Comparative Politics, and International Relations.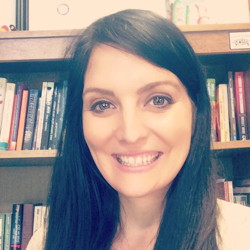 Assistant Professor
Ph.D.
  Send email
  (808)-544-0816
  WP 5-360-C