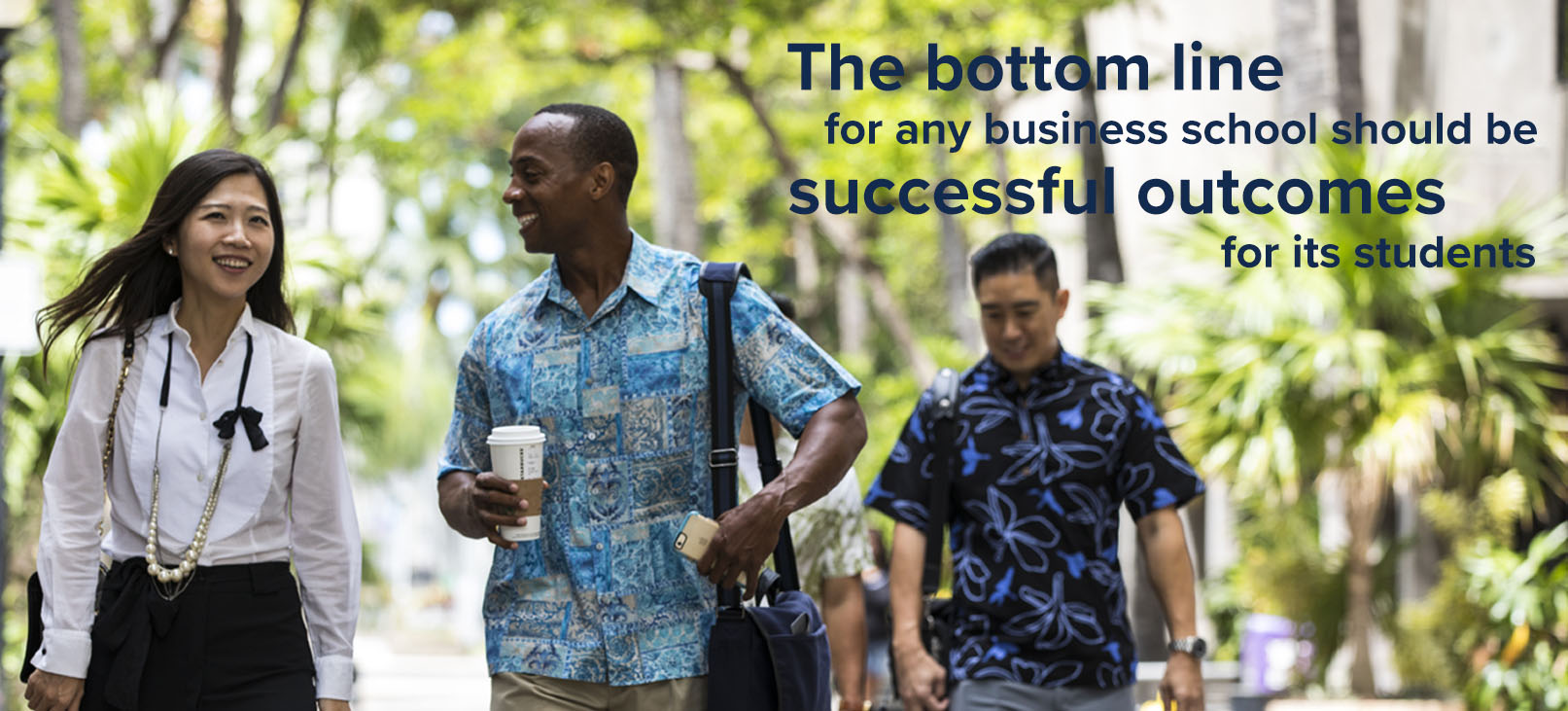 MBA
MOST DIVERSE - HIGHEST AVG SALARY -
BEST ONLINE EDUCATION
Hawai'i's location at the center of the Pacific Rim makes it one of the most dynamic and globally important regions in the world. The HPU College of Business connects students directly to the region through Honolulu, a hub of industry and a key recruiting destination for Fortune 500 companies. The bottom line? Opportunities abound for students, including internships, partnerships, and hands-on experiences that prepare you for leadership and ready you for the real world. And at HPU you will become part of the student body consistently ranked as the most culturally diverse in America, at the university rated as Best in Hawai'i (wallethub.com).
FLEXIBLE PROGRAM
Complete your MBA with HPU's flexible program, offering the convenience of online, classroom, or military base learning. HPU's MBA provides you the best value through total cost, time to completion, and convenience. What's more: HPU alumni earn a median salary that's among the top of all American universities and the highest for Hawai'i schools (guidetoonlineschools.com).
ONLINE OR IN-PERSON
HPU is ranked as one of the nation's top online universities, and the best in Hawai'i (guidetoonlineschools.com). Explore a full range of career possibilities in traditional and cutting-edge fields. HPU's online MBA program is available worldwide in a convenient 16-month program, or in a traditional setting in Downtown Honolulu in a 20-month program. In addition to these two flexible options, we offer the program in an online/in-class hybrid at each military base on O'ahu.


MBA Alumni Achievements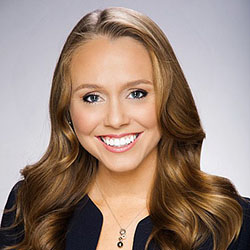 Lauren Matsumoto - '15 valedictorian MBA
Earning an MBA from Hawai'i Pacific University is so much more than a degree, whether you're from the Mainland, Hawai'i, or anywhere else in the world. It provided me the opportunity to learn alongside students from over 60 countries with an array of culturally diverse backgrounds, which enriched all of my classes. For the in-person program, the campus is located in the heart of downtown Honolulu where something as simple as an elevator ride could mean connecting with C-suite executives from your dream company. These same advantages come through in the online degree, as well, as you will immediately become plugged in to a network that's centered in the heart of the Pacific's extended business community. I cannot speak highly enough about the relationships I established with HPU's knowledgeable professors who integrated practical life applications in all their teachings. My HPU MBA broadened my horizons and has given me the unique skills and perspectives to be an effective legislator serving the people of Hawai'i.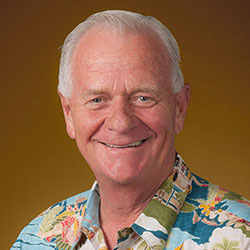 Brad Harrison
Brad Harrison is the senior vice president of First Hawaiian Bank's wealth management division. He will manage the investment of personal trust account assets. Harrison brings to the position more than 32 years of wealth management experience and joined First Hawaiian Bank in 1991 as an investment officer.
MBA Faculty Achievements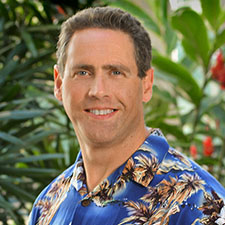 Dr. Harm Jan Steenhuis
Established scholar; published over 140 articles, 3 books, and additional book chapters and monographs.
Active in the academic community; serve on the Board of Directors and the Executive Committee of international academic organizations such as IAMOT and PICMET, helped organize three academic conferences and active member of conference scientific committees for over a decade
Editor-in-Chief of two scientific journals and on the Editorial board of an additional two academic journals.
Decades-long history of working with companies in teaching and research situations, served on the board of a business incubator, was a member of a manufacturing roundtable, gave presentations/workshops at several companies.
Experienced educator at Bachelor, Masters, Executive and PhD level teaching for both international and domestic students, innovative in teaching and creating novel course content, winner of several teaching awards, well-versed in pedagogy literature, recognized as a global top-100 author in business and management education research, Editor-in-Chief of an education-oriented journal, provided guest-lectures at University of Pretoria (South Africa), University of Twente (the Netherlands), Jönköping International Business School (Sweden), and Duke University, North Carolina (USA).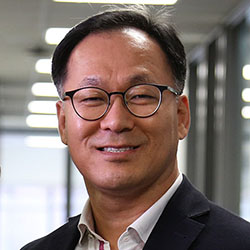 Dr. Joseph Ha
Over thirty years of experience in the Food Merchandising Business; President of Met Food Supermarkets, Brooklyn, NY
Winner of seven "best paper" awards at academic business and marketing conferences from Italy and Greece to Las Vegas.
Editorial Board member, Journal of Marketing Thought
Publications in journals including the Journal of Marketing, The Journal of Business and Economic Research, The Journal of Applied Business Research and the International Business and Economic Research Journal.
Member Beta Gamma Sigma and Mu Kapa Tau Honorary Societies
Students in HPU's MBA Program will:
Benefit from the downtown location found in the heart of the economic epicenter of Hawai'i and the Pacific – Master of Business Administration degrees are proven to increase career advancement in Asia Pacific organizations

Gain hands-on experience working with Honolulu's global business community

Engage in project-based learning through working with partner companies

Experience innovative coursework Study alongside veteran colleagues in the College of Business at HPU, which is ranked 41st in the Military Times' Best for Vets: Business Schools, and the only Hawai'i school to make the list

Excel in small classes with professionally and academically qualified professors

Become profession-ready global leaders

Enjoy the flexibility of pursuing your MBA online with HPU, ranked number 18 among 25 of the Best Online MBA in International Business Degree Programs by TheBestSchools.org
From our home base in downtown Honolulu, we bring HPU to you, anywhere in the world, with our online MBA.
Make the most of our compact, 8-week courses. Interact with our excellent faculty and get to know your fellow students as you come together at HPU, ranked Best Online University in Hawai'i and among the tops in the U.S. (guidetoonlineschools.com)
If you're a veteran, take advantage of our online/on-base hybrid program on O'ahu that lets you take full advantage of your GI benefits.
Questions? Contact Jasmine Kauhane, Assistant Director of Graduate Admission, 808-544-0232 jkauhane@hpu.edu
Individuals wishing to apply to the MBA program at HPU are required to submit the following:

Graduate Admissions Requirements
Application

Final Official Transcripts showing conferred Bachelor's Degree, Master's if applicable

Two Letters of Recommendation

MBA will allow (1) one military evaluation (dated within the last 2 years) in lieu of (1) one letter of recommendation.

Statement of Purpose
Prerequisite foundation courses

MBA applicants are required to show successful completion of four foundation courses:

Financial Accounting or Principles of Accounting I
Principles of Finance or Business Finance
Statistics, and
Survey of Economics or Principles of Microeconomics
Courses must have been taken within the past 7-years. If the applicant does not have prior academic credit showing completion of the four foundation courses, the courses may be taken either at an AACSB-accredited (or equivalent, including HPU) university or through MOOC courses (list of approved MOOCS will be provided to the applicant). Applicant must successfully complete each course with a 70% or higher (C grade or higher).
GMAT or GRE Score

Instead of a minimum GMAT score, we use a holistic approach that combines GMAT or GRE score with GPA  along with all other components of the application packet to determine eligibility for the program.

MBA applicants can qualify for a GMAT/GRE waiver if they have one of the following: 

1) A conferred bachelor's degree in business from an AACSB accredited school (or equivalent, including HPU) and achieve an 80% (B or higher) in each of the four foundation courses* (or similar) that are prerequisites for the MBA. Courses must have been taken within the past 7-years.

2) A conferred bachelor's degree in a non-business field from a regionally accredited institution and achieve an 80% (B or higher) in each of the four foundation courses.

3) A conferred Master's degree or higher from a regionally accredited institution and earned a minimum of a 3.0 cumulative Grade Point Average (GPA).

Resume
Application Fee


International Applicants:  the minimum English Proficiency Requirements for the MBA program is a TOEFL (IBT) overall score of 80 with a writing Score of 25, or IELTS overall score of 6.0 with a Writing Score of 6.5.  See here for additional requirements for International students.

Fall: seated
Spring: online and military hybrid
PROGRAM LEARNING OUTCOMES
Students who complete the Master of Business Administration will be able to:
Explain theories in the functional areas of business
Use effective teamwork skills
Produce persuasive oral and written communication to business audiences
Develop solutions to problems using business principles
CORE COURSES (28 CREDITS)
BUS 5001 MBA: Ho'omakaukau
MGMT 6002 Leadership of Self and Others
MKTG 6001 Strategic Marketing in the Digital Age
ACCT 6001 Financial Information for Managers in the 4th Industrial Revolution
IS 6041 Business Analytics for Big Data Revolution
FIN 6001 Complex Financial Decision Making in the New Age of Technology
ECON 6001 Economics of Global Competitiveness and Strategy
MGMT 6331 Managing Across Borders in the 21st Century
CAPSTONE COURSES (4 CREDITS)
MGMT 7003 Strategic Management in the Fourth Industrial Revolution
BUS 7999 MBA: A Hui Hou