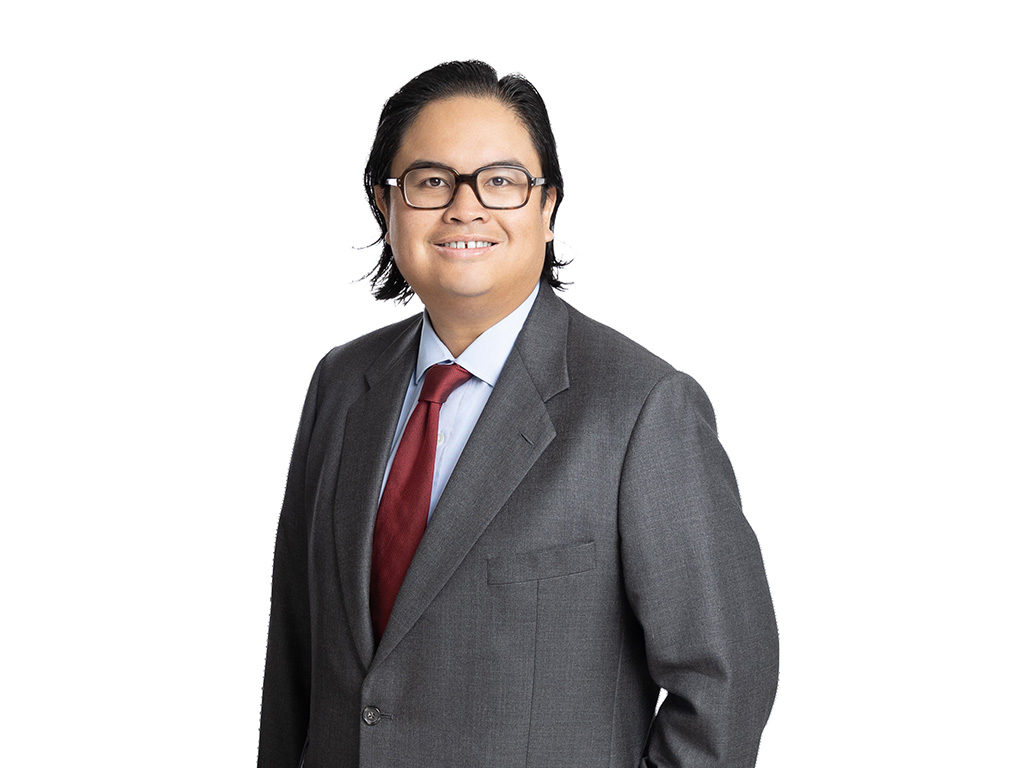 CEO and co-founder of DISCO Kiwi Camara '01 .
Kiwi Camara '01 is an attorney, co-founder and CEO of DISCO, a cloud-native, artificial intelligence-powered solution that simplifies e-discovery, legal document review, legal hold and case management for enterprises, law firms, legal services providers, and governments. He is one of the youngest graduates to ever graduate from HPU, enrolling at the age of 14 and graduating summa cum laude with a Bachelor of Science in computer science and mathematics at 16. 
Camara enrolled at Harvard University in 2001 at the age of 17, receiving the John M. Olin Fellowship Program in Law and Economics. He accepted a position as a law clerk for Judge Harris Hart of the U.S. Court of Appeals for the Tenth Circuit. Camara graduated from Harvard University with his J.D. at 19, the youngest graduate ever from Harvard Law School. 
He attended Stanford University as a Ph.D. student in economics, taught corporate law at Northwestern, and was a founding partner of Camara & Sibley LLP in Houston. In 2013, Camara co-founded DISCO with the vision to use technology to automate the legal functions that don't require human legal judgment, to enable lawyers to focus on the actual practice of law. Camara led DISCO to become one of the only publicly traded legal technology companies when DISCO filed its IPO in July 2021 (NYSE: LAW). Under Camara's leadership, DISCO has been recognized as one of the 2019 and 2020 Deloitte Technology "Fast 500" and the 2020 and 2021 "Forbes Cloud 100."
Camara was named a 2022 finalist for the "EY Entrepreneur of the Year Central South Award," and in 2021, he was recognized by the Austin Business Journal as "Best CEO, Public Company," and as a "Top CEO" by the Austin Chamber of Commerce's Greater Austin Business Awards. He was also one of the "Top 50 SaaS CEOs" of 2020 by the Software Report. 
Camara was awarded the Jose Rizal Certificate of Achievement, and in 2005, he was recognized with a Presidential Commendation in the Philippines.  
He spoke with The 'Ohana in June 2022. 
The 'Ohana: It's a great pleasure to meet you. To begin, could you tell us about your early background and where you grew up? 
Kiwi Camara: Sure. I was born in Manila in the Philippines, and grew up in Cleveland, Ohio, and Honolulu, Hawai'i. I went to Punahou School in Hawai'i, but actually skipped high school and started at HPU right after eighth grade.  
Could you tell us about your family? 
I was an only child. My parents were both doctors and both are from the Philippines. My mother was an only child like me, but my father came from a big family with 12 siblings. I have too many cousins to keep track!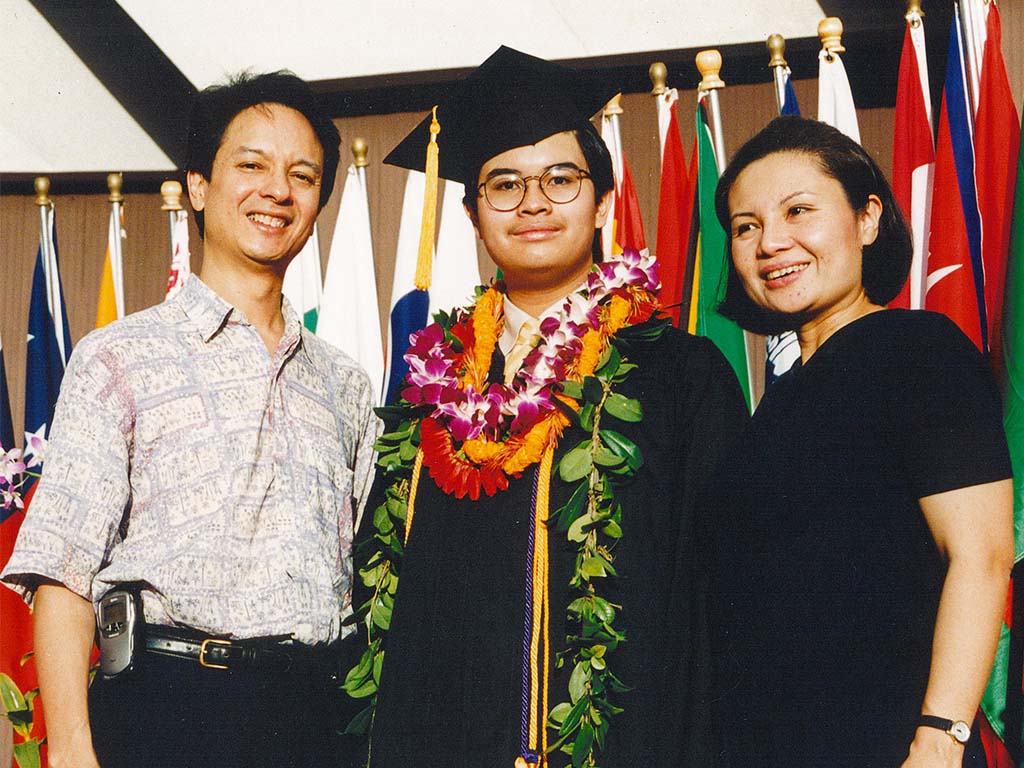 Kiwi with his parents on HPU's graduation day..
Why did you choose HPU, and how did you decide on a major? 
HPU was close to home, which was important to my family since I was just 14 when I enrolled. And I loved the downtown campus, which was in and around Fort Street Mall at the time.  
I grew up in the '80s and '90s just as personal computers and the internet were taking off. I was interested in programming from an early age. Like many programmers then, I got my start with games and moved on to network programming. Majoring in computer science was an obvious decision for me. I was really interested in artificial intelligence at the time, when it was out of favor, before the current boom. 
Were you in any clubs at HPU? 
Yes! I served on the student government (ASHPU) and was active in Students in Free Enterprise, the Poetry Club, the Computer Science Club, and President's Hosts.  
How did HPU and the extracurricular experiences that you shared at the university help in your extraordinary career path? 
I owe my unique career path, combining computer science and law, to HPU.  
I needed a political science credit to graduate and there was a course on constitutional law that fit my schedule. It was taught by Professor Sandy Muir, who was visiting from Berkeley's law school. I didn't know anything about the law before taking that class; becoming a lawyer wasn't on my mind at all. But I fell in love with it. I wound up going to law school and then later starting a legal technology company, which combined my original interest in computer science with my later interest in the law. And I think my college experience in Students in Free Enterprise with Professor Ken Schoolland also played a role in my later becoming an entrepreneur. This is a testament to trying lots of different things in college. You never know what will stick and what will be important later.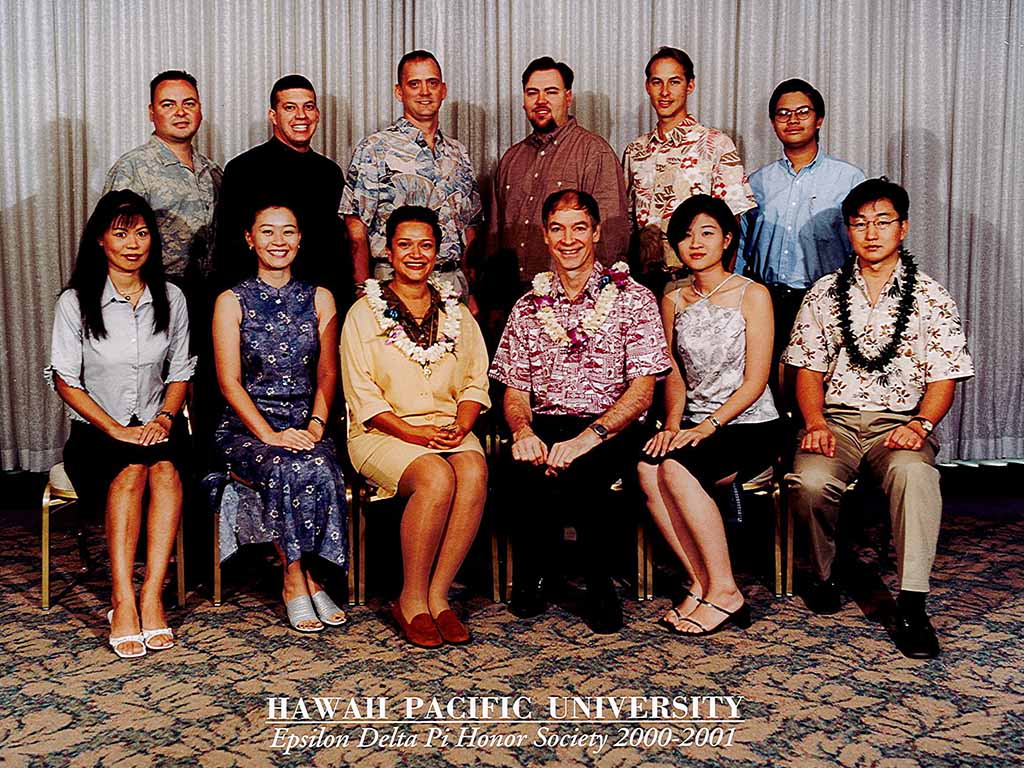 HPU's Epsilon Delta Pi Honor Society (Kiwi seen back row, far right)..
HPU offers a great number of opportunities for students to engage in while studying at the university. After graduating from HPU, you were the youngest student to ever graduate from Harvard Law School. What was the experience like being the youngest person at Harvard?  
Well, I'm pretty sure I was the youngest person at HPU too, so that experience wasn't new to me! 
That's true.
I learned not to tell anyone how old I was until after they had gotten to know me. If you see a young-looking classmate, you assume they're young-looking, not that they're four years younger than you!  
In an odd coincidence, my best friend from law school, Joe Sibley, was the oldest person in our class, while I was the youngest. Joe had served in the Army as a ranger before college. By chance, we were the first people that each other met on campus at orientation.  
How did HPU prepare you for law school at Harvard? 
I would never have discovered my interests in law or economics without the classes I took at HPU. I really appreciated the opportunity that HPU gave me to explore so many different fields while I was there, from creative writing to physics to math to political science to economics to of course my major in computer science.  
And at the same time, it was a very tight knit community when I was there, where your life wasn't just academics. Multiple faculty members served as mentors for me, folks like Dan Gefroh, Carl Farrell, Soussan Djamasbi, Catherine Sustana, Ken Schoolland, Jeanne Rellahan, and many others. 
Did you have a favorite professor at HPU?  
I had many great professors, some of them mentioned. I still fondly remember Carl Farrell's computer science classes. He would start each one with a rebus puzzle on the board to get the class thinking.  
I still remember THINK and a drawing of a box side-by-side for, "think outside the box." And I remember and often apply his admonition that when you have a hard problem you should spend far more time thinking about the problem than actually building the solution.  
Carl would insist that we do our computer science assignments without a computer, which forces you to deeply understand what a program or system is doing, not solve problems by experimenting randomly until something works. That's a lesson that has continued to serve me well. 
How do you compare HPU to Harvard and Stanford? The experience of attending three universities at a young age. 
People don't take themselves so seriously at HPU. I think too many students at Harvard and Stanford, especially the undergraduates, get on life and career treadmills too early. Even many of the student organizations are super competitive.  
College should be a time to explore, without the pressure that will come later in life. HPU gives you that freedom. It's an amazing education at an entrepreneurial university, and you get to spend four years in Hawai'i! What more do you need?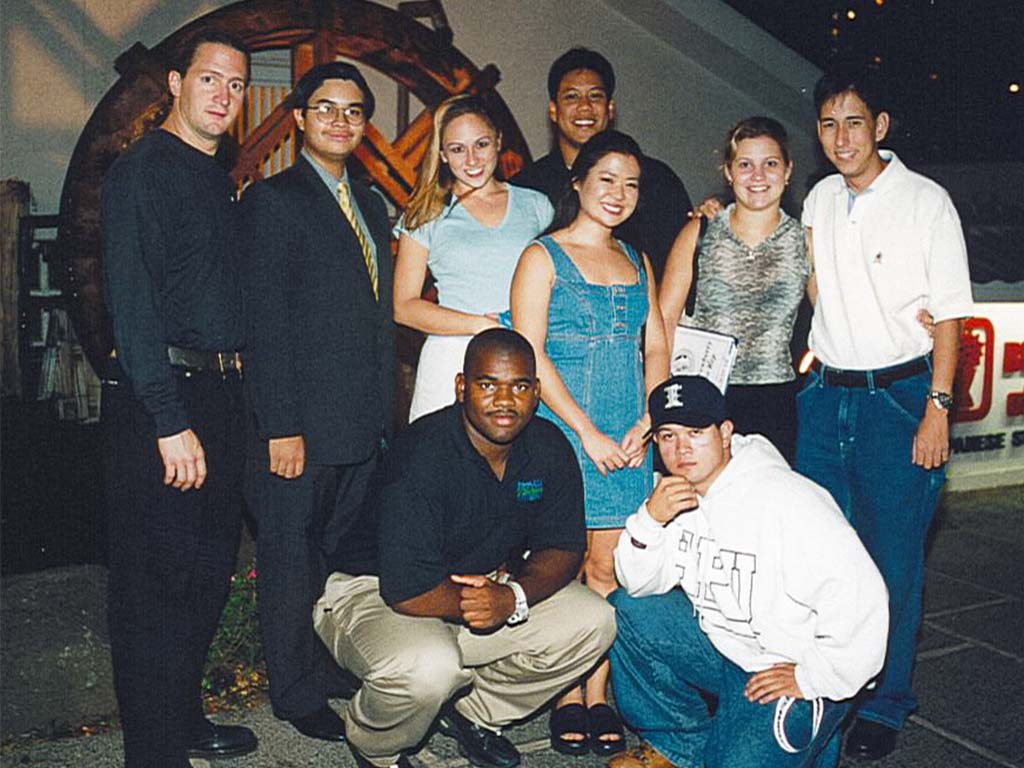 Kiwi (back row, second from left) with friends at HPU..
Do you have any memorable stories to share from your time at Harvard or Stanford? 
What stands out is the amazing people who were either there permanently or visiting.  
At Harvard, our commencement speaker in 2004 was Kofi Annan, then Secretary General of the United Nations. The final round of the moot court competition at the law school in 2002 was judged by Justice Stephen Breyer from the Supreme Court of the United States. I remember one of our property classes was guest taught by Richard Posner, who was a legend in law and economics and a sitting federal appellate judge at the time.  
At Stanford, I was in an economics seminar where someone was presenting a paper and I realized the person sitting next to me was Ken Arrow, an economics Nobel winner who created Arrow's impossibility theorem.   
What is a typical day as CEO of DISCO? 
There is no typical day. I spend time working on whatever part of the business has the most room for improvement; on whatever is broken, or on whatever presents a unique opportunity for growth. That can mean I'm spending my time working on an acquisition or financing, or on a new product or feature, or launching a new geography, or scaling out part of our go-to-market team.  
The variety keeps things interesting. More than any other executive, I also get to spend my time on initiatives that will bear fruit in three or five years, instead of solving today's problems.  
One of the hardest parts of the job is focusing on both short-term results and medium- or long-term investments at the same time. I call this skill having bifocals.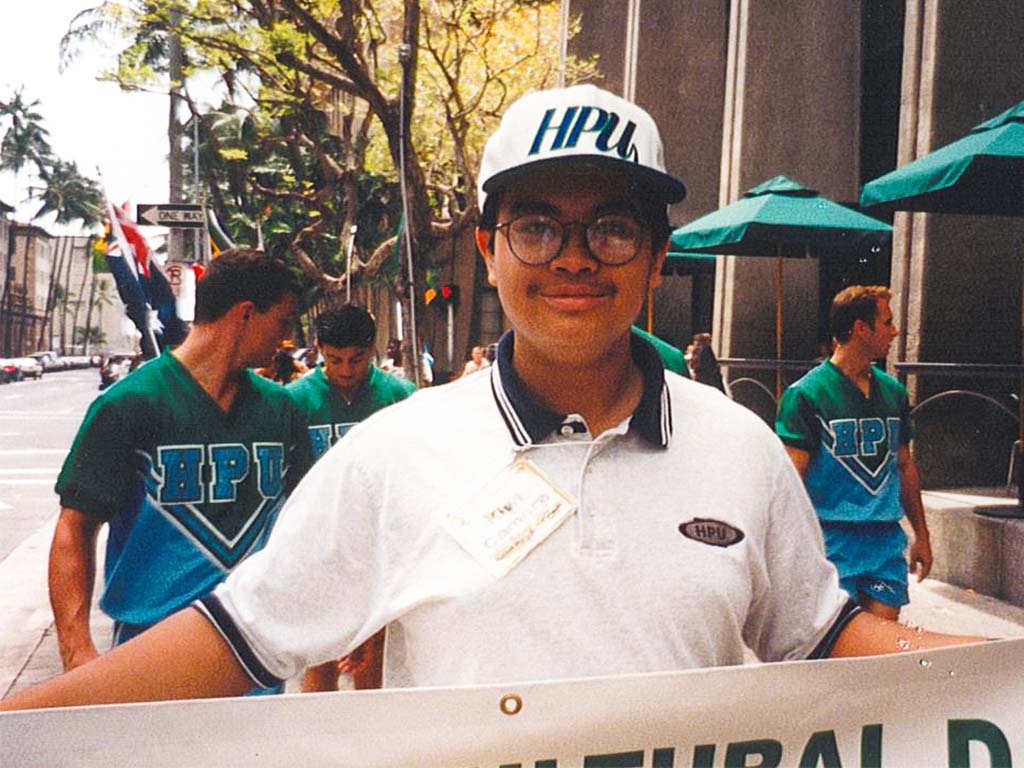 Kiwi on Bishop Street in Downtown Honolulu..
You received the Jose Rizal Certificate of Achievement and the Presidential Commendation in the Philippines. What was the experience of receiving the Certificate and Commendation? 
It was a great honor to receive this recognition from the Philippines. I am a proud Filipino, and now a Filipino–American. 
Do you miss anything about Hawai'i and how often to you come back to visit? 
I come back every other year or so these days. I would like to come back more often! I miss the natural beauty; the Aloha Spirit; the amazing food, especially Asian food; Dave's green tea ice cream; the sense of relaxation you get just listening to the ocean at night. There is something special about the islands that I've never found anywhere else. 
What is your idea of perfect happiness? 
Being on a team that is winning at a mission that matters. 
Photos courtesy Kiwi Camara and HPU.