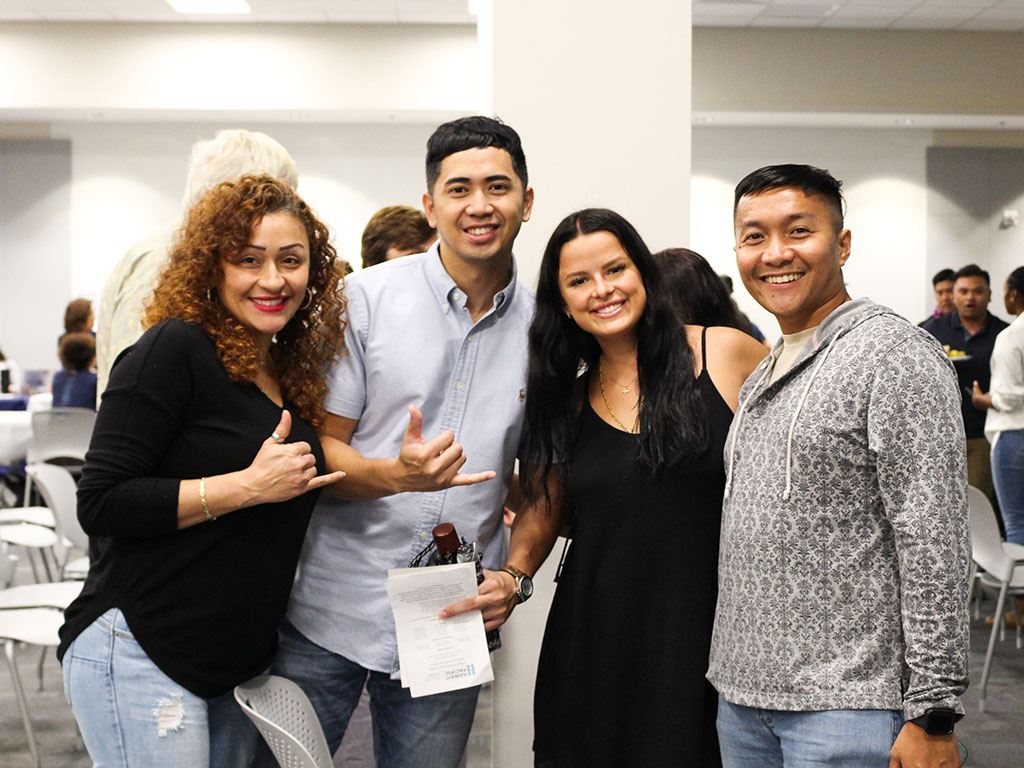 HPU students and community members at the neighborhood watch program.
On April 27, 2023, members from the HPU community and the Chinatown-downtown Honolulu neighborhood gathered in multipurpose room three at HPU's Aloha Tower Marketplace campus to hear what three HPU classes uncovered through surveys, interviews, roundtable discussions, participation in local government processes, and participation in the local neighborhood watch program. 
The three HPU classes on crime and community in action/crime in the Chinatown-downtown Honolulu neighborhood were CJ 3600, CJ 6998, and CJ 7001/7002. This program was the culminating event of an exploration of criminal justice issues facing the Chinatown-Downtown neighborhood led by HPU associate professor Jennifer M. Merkle, J.D. and HPU instructor, program chair of criminal justice Sheryl Sunia, M.S.C.J.A.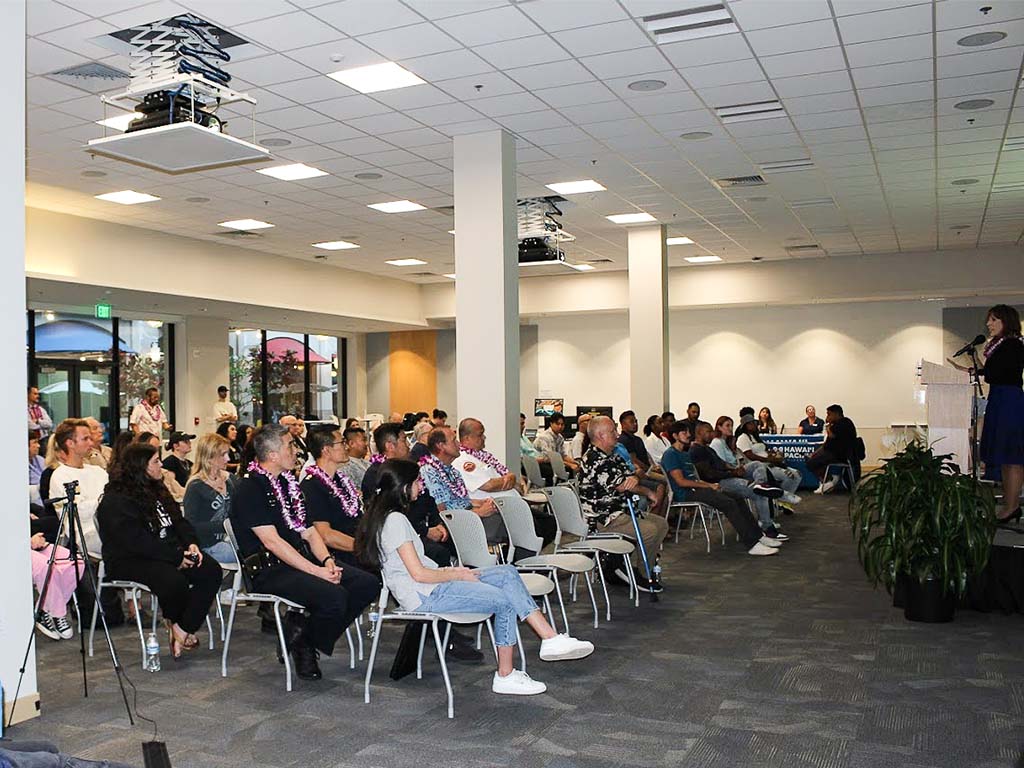 Jennifer Walsh speaks to a full room at the neighborhood watch program.
HPU students created and executed action plans to help enhance the community and gave mini HPU talks on their projects; they were also available to "talk-story" with the community. Project Paint demonstrated how a clear-coat paint allowed for spray paint to be removed with just water and a little rubbing and the Adopt-A-Block program afforded the HPU community the opportunity to ask President John Gotanda, J.D., to allow HPU to Adopt-A-Block and encouraged those in attendance to have their business, condominium association, or other group Adopt-A-Block as well.
HPU Senior Vice President and Provost Jennifer Walsh, Ph.D., delivered opening remarks to the numerous community members and leaders who were in attendance, including James Tabe, Public Defender; Thomas Brady, Deputy Prosecuting Attorney; Steven Nichols, Senior Public Defender; Anton Krucky, Office of the Mayor, Director of Dept. of Community Service; Neighborhood Board No. 13 Chair Ernest Caravalho, and Members Kevin Lye, Robert Armstrong, and Willis Moore; as well as the Honolulu Police Department and the Hawaii Health and Harm Reduction Center. 
The program was a great success with more than 50 community members in attendance.