HPU's Nursing Program Garners Top Rankings in Hawai'i
Category: News
October 4, 2021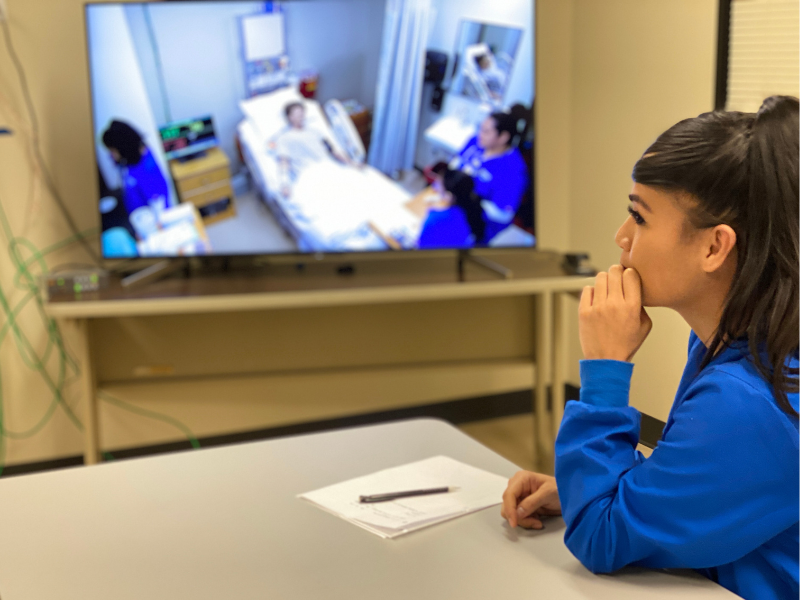 HPU was ranked in U.S. News and World Report's 2021 Best Colleges Rankings as having the best undergraduate and graduate nursing programs for all private universities in the State of Hawai'i.  
"HPU nursing has been innovative in producing practitioners and leaders through outstanding curricula and programs," said HPU Dean of the College of Health and Society Halaevalu F. Ofahengaue Vakalahi, Ph.D. "Our class size facilitates individualized attention and mentorship that produce well-prepared graduates who are sought out by local and national employers." 
U.S. News reported that HPU is more affordable than the University of Hawai'i at Manoa's nursing program for out-of-state students. HPU also has smaller clinical group sizes so students have greater access to professors and courses and obtaining a Bachelor of Science in Nursing (BSN) on time may be faster when compared to public universities with larger enrollments.  
"HPU's nursing program has opened countless doors of opportunities after receiving my BSN," said HPU alumna Autumn Butler. "I'm grateful to have been a part of HPU's nursing program because of the accessible, flexible classes provided each semester. I think I can speak for everyone that this is not an easy program, but nothing should be easy when you are learning how to save another person's life and becoming part of one of the most well-respected professions in the world. We worked hard to achieve our degrees and we are thankful we were able to graduate on time."  
The HPU nursing program provides hands-on education through clinical placement at healthcare facilities throughout Oahu. HPU nursing 'ohana have the opportunity to apply concepts, theories, and skills learned in the classroom and laboratories to a wide range of clinical settings.  
HPU's nursing program is fully accredited by the Commission on Collegiate Nursing Education (CCNE) and offers a baccalaureate degree in nursing, a master's degree in nursing, a Doctor of Nursing Practice degree, and a post-graduate Advanced Practice Registered Nursing (APRN) certificate program.  
To learn more about the nursing programs at HPU click here.