HPU Senior Vice President Honored As Outstanding Pro Bono Attorney
Category: News
October 26, 2021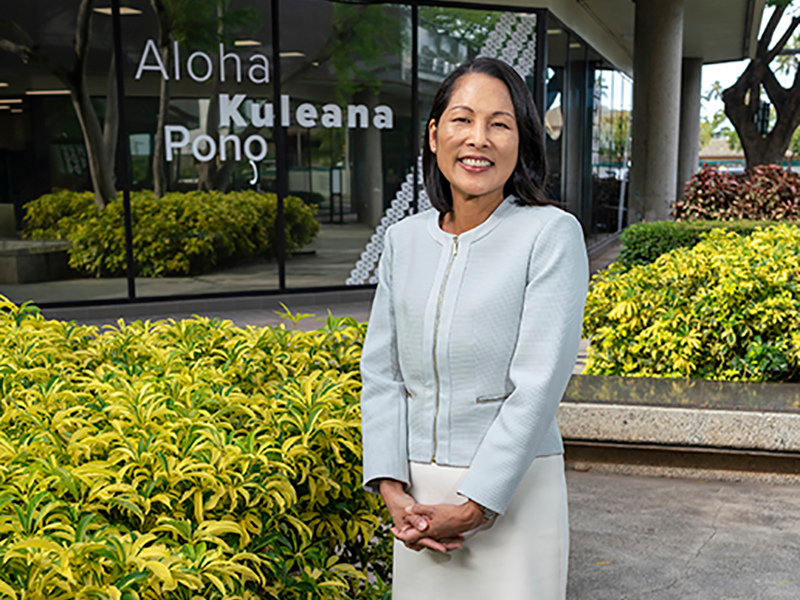 Senior Vice President and General Counsel Jan Boivin is an honoree of the October 28 "Pro Bono Celebration," recognizing her work with the Hawai'i State Bar Foundation (HSBF). Sponsored by the Hawaii Access to Justice Commission, the Hawaii State Bar Foundation, and the Hawaii Justice Foundation, and supported by the Hawaii State Bar Association, the virtual event is part of the national "Celebrate Pro Bono" event (www.celebrateprobono.org). An objective of the Hawai'i community event is "to support the continued growth of access to justice in Hawai'i." Boivin is one of the seven 2021 pro bono attorney honorees selected who make a difference in Hawai'i through a commitment to service.   
At HSBF, Boivin helped lead two efforts.  First, a Pandemic Education Program, co-sponsored by Hawaii Community Foundation and First Hawaiian Bank, that harnesses legal and other expertise to help those serving non-profit organizations in Hawaii during the COVID-19 pandemic.  Second, a Pandemic Eviction Prevention Program, which was designed to further access to justice in the form of eviction defense and related services, in partnership with Legal Aid Society of Hawai'i. 
In addition to Boivin's active role with HSBF, serving as its immediate past President, she is a Board member of the American Judicature Society and the State Ombudsman Director for the Employer Support of the Guard and Reserve, Department of Defense.