Experiencing Simulation in Virtual Reality
Category: Campus News
September 17, 2021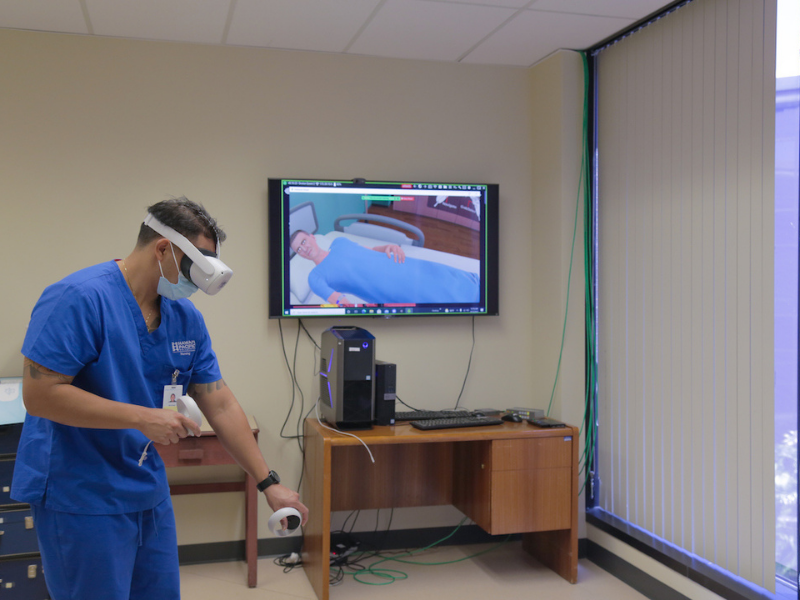 In celebration of Global Healthcare Simulation Week, September 13 through 19, the College of Health and Society (CHS) students, faculty, and staff participated in various activities to advance educational opportunities and awareness of healthcare simulation.  
 
One of the popular activities of the week included the chance for CHS students to test their skills using virtual reality goggles to experience medical training scenarios. CHS student Nicholas Enrico takes part in a medical scenario training session with the virtual reality goggles. 
 
"If nothing else, the COVID-19 pandemic has brought to the forefront the need for more simulation experiences in the avenue for training, not just nursing students but also other members of the interprofessional healthcare team," Kristine Slagle, DNP, RN, simulation educator and nursing professor.