The History of the Bishop Bank Building
Category: Campus News
August 25, 2021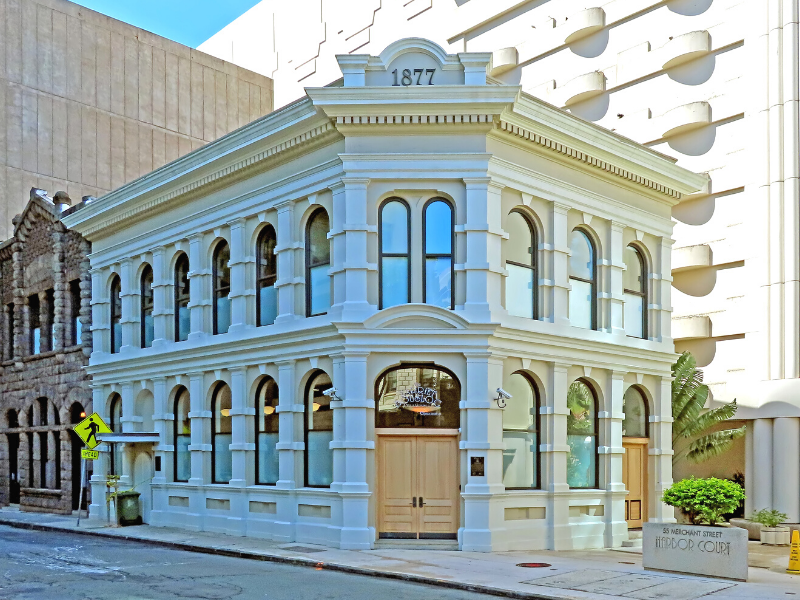 Did you know that the oldest bank in Hawai'i was once located behind Pioneer Plaza?  
Located at 65 Merchant Street across from Pioneer Plaza is the old Bishop Bank Building. Although the date over the entrance is "1877," the structure was not occupied until 1878. The building was designed by Thomas J. Baker, who was also the first architect of 'Iolani Palace. Bishop Bank, which was founded in 1858 (now First Hawaiian Bank) is the oldest bank in Hawai'i. The headquarters of Bishop Bank resided in this building until 1925. 
The structure was renovated in 2010 and is now occupied by a charitable trust and scholarship fund named after Harriet Bouslog. Bouslog was a prominent labor and civil rights lawyer in Hawai'i in the decades after World War II.    
Story and photo by HPU history professor Douglas Askman, Ph.D.