Faculty Researchers to Lead the Creation of the HPU Undergraduate Infrastructure Student Research Center
Category: News
September 29, 2020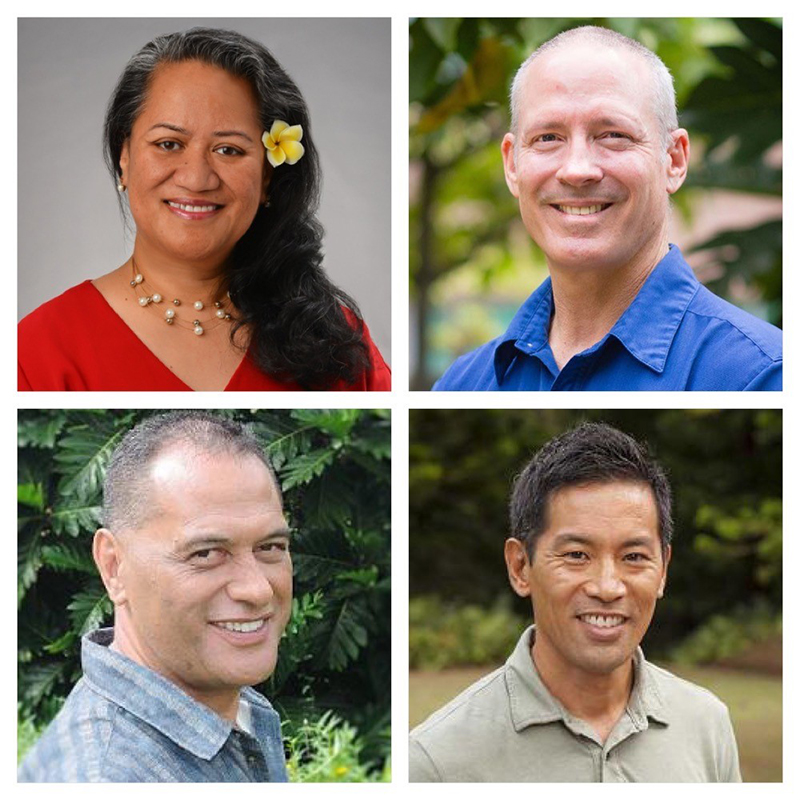 Dean Halaevalu Vakalahi, PhD, College of Health & Society (CHS), who serves as Principal Investigator, with her illustrious team of HPU Co-PIs:
David Horgen, PhD, College of Natural and Computational Sciences Professor, Chemistry, and Head of HPU's Shared Instrumentation Facility, 
Peter Mataira, PhD, CHS Associate Professor, Social Work, and 
Scott Okamoto, PhD, CHS Professor, Social Work
were awarded $750,000 from one of the world's foremost medical research Centers: National Institutes of Health and National Institute on General Medical Sciences to launch the
"HUI SRC" 
HPU Undergraduate Infrastructure Student Research Center.
Based on the need for future investigators and leaders in the biomedical field with a focus on inclusivity, health disparities, and health promotion, the creation of this biomedical research center will provide the opportunity to attract and mentor undergraduate students with an entrepreneurial health research spirit and who are indigenous Pacific Peoples (IPPs). The foundation of this inspiration by Dean Vakalahi evolved from the successful model developed by two of her former colleagues, Payam Sheikhattari, MD, and Farin Kamangar, MD, PhD, of the ASCEND SRC Center of Biomedical Research, Morgan State University, Baltimore, Maryland. 
The Hawaiian sense of community and strong support is embedded in this initiative with the liaison partnerships of Papakolea KULA no Na Po'e Hawai'i, Waianae Coast Comprehensive Health Center, Lt. Gov. Green's office, WSU (Sinclair), and University of Hawaii-Manoa Department of Native Hawaiian Health. The vision will lead to strengthening pathways for talented undergraduates, particularly from IPPs, towards entrepreneurial, research-oriented graduate programs.
Pictured left to right, top row Drs. Vakalahi and Horgen; bottom row Drs. Mataira and Okamoto