Elastomer tag injected into abdominal segment of juvenile Pacific white shrimp (Litopenaeus vannamei) to help track the shrimp's pedigree.
OI scientists have an international reputation for research on the selective breeding of Pacific white shrimp (Litopenaeus vannamei). In 1990, OI developed the world's first captive population of specific pathogen free (SPF) L. vannamei and was the first organization in the world to develop a family-based breeding program for this species. OI's research resulted in the development of fast-growing and disease-resistant shrimp and helped catalyze a Hawaii shrimp broodstock industry which generated US$270 million from 2003 - 2019. The commercial availability of SPF, selectively bred L. vannamei broodstock caused a major shift in Asia where shrimp farmers traditionally grew black tiger prawn (Penaeus monodon).
Production of farmed L. vannamei in Asia increased 176,000% from 2000 to 2018, whereas production of farmed P. monodon increased only 20% during the same time period. This massive shift to L. vannamei farming in Asia can be attributed, in large part, to the research conducted at OI. In 2018, the estimated value of farmed L. vannnamei globally was $30 billion. Today, OI researchers use proven breeding approaches, as well as modern molecular tools, to develop genetic lines of shrimp which are well suited for a variety of farming environments. In addition to its own breeding program, OI has established and operated shrimp breeding programs for multiple clients in the U.S. and Asia.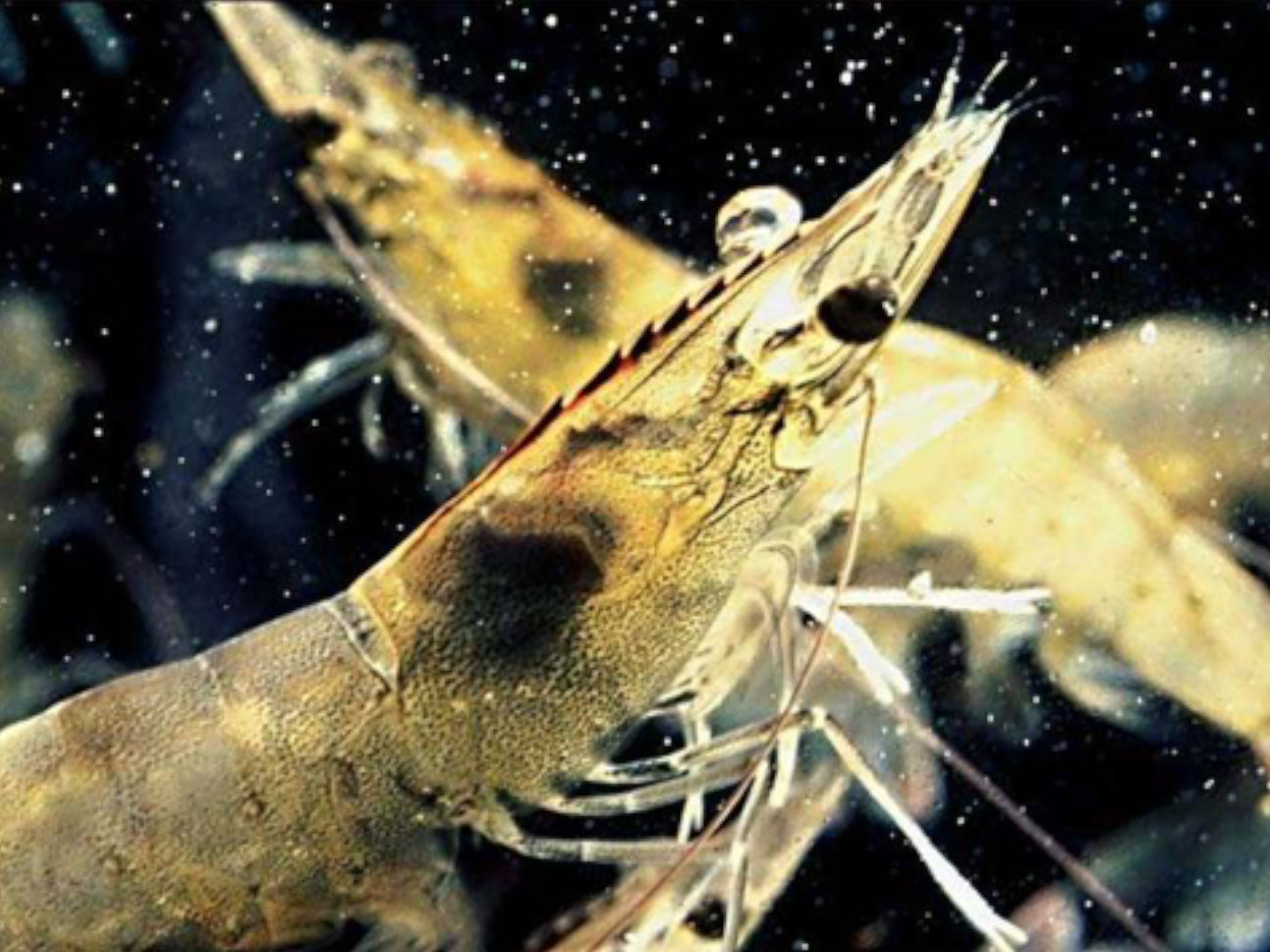 Juvenile Pacific white shrimp (Litopenaeus vannamei) grown at OI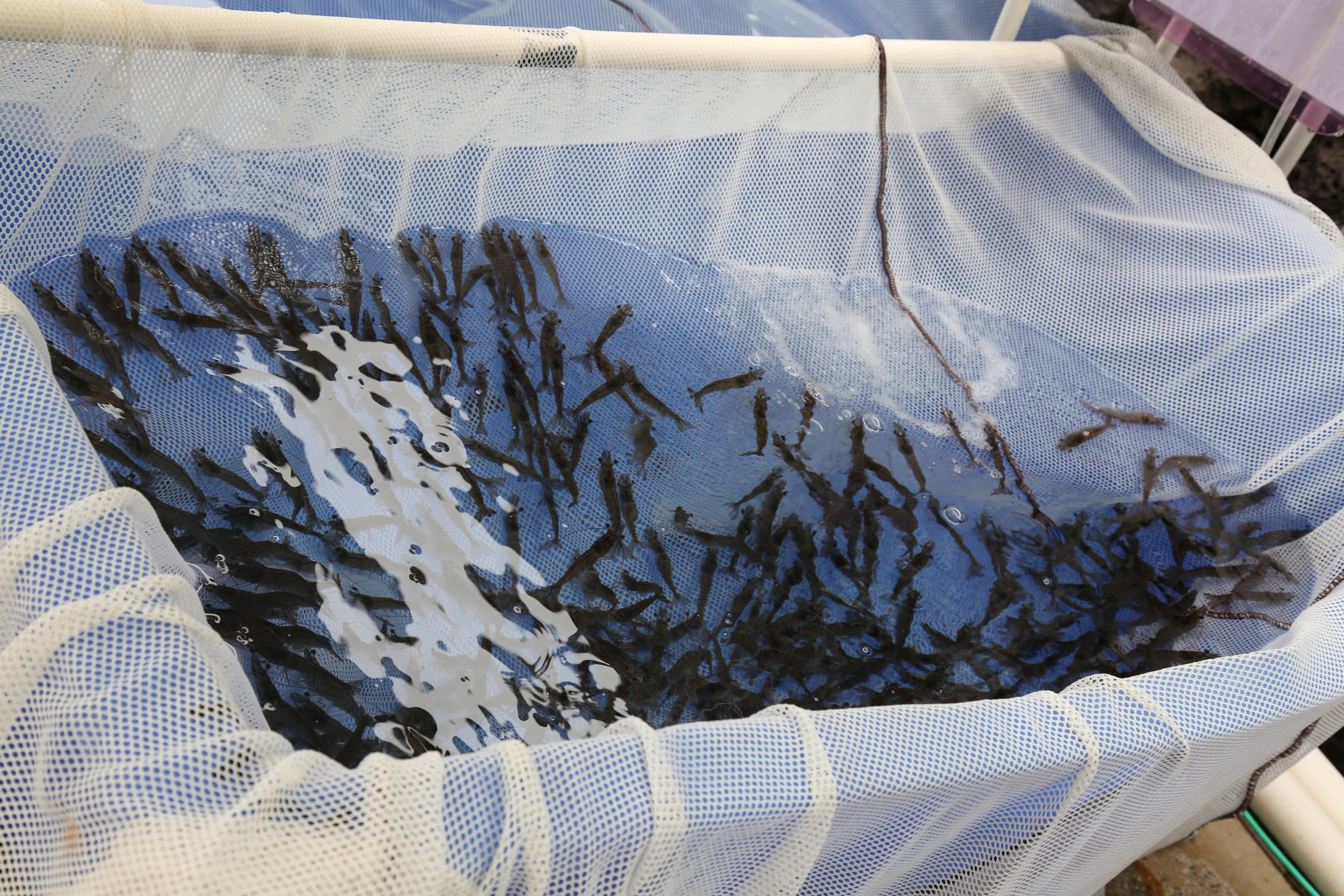 Potential shrimp broodstock being sorted for size and early reproductive maturity. High quality shrimp will be selected and used as breeders for the genetics program.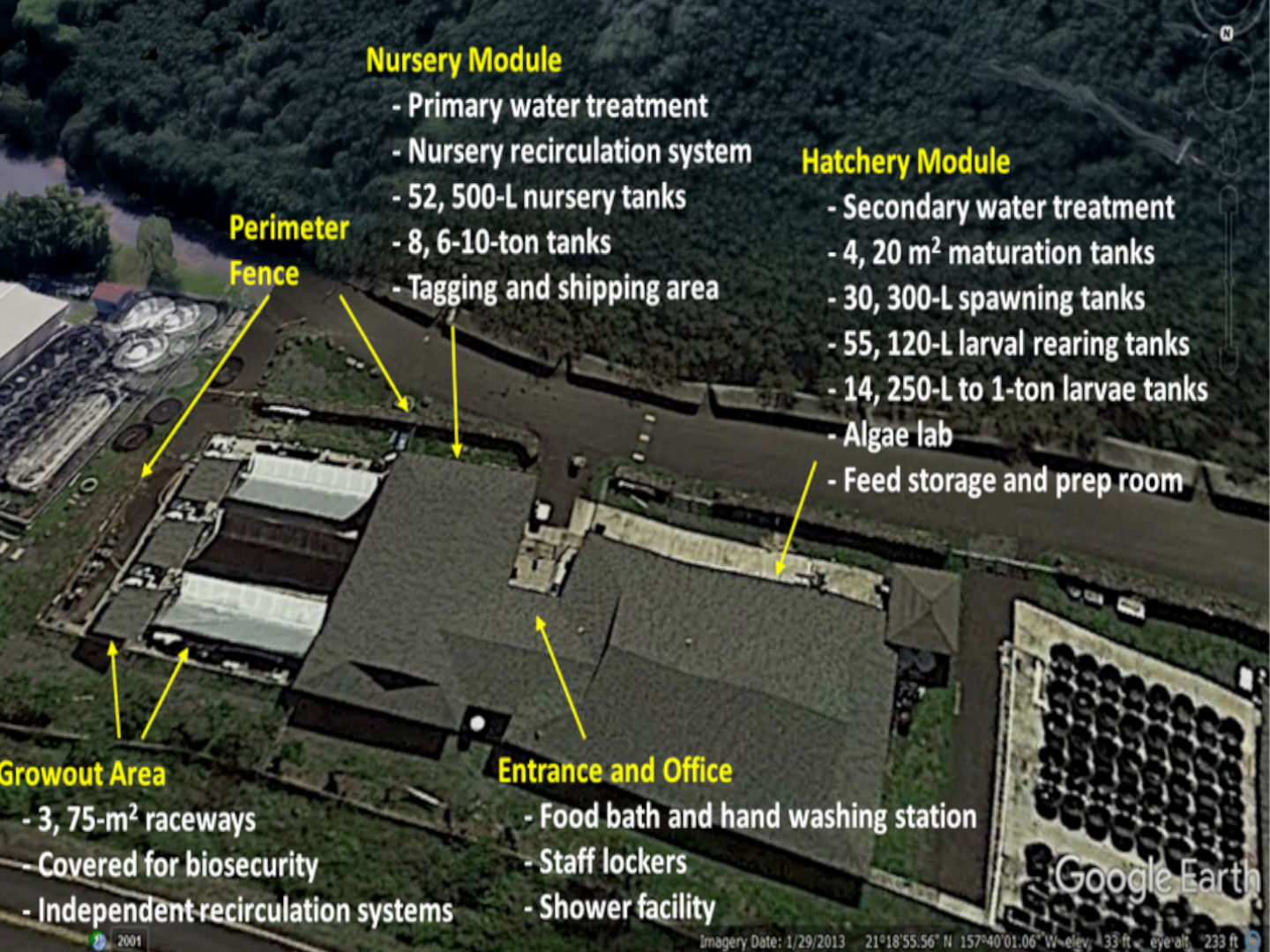 Nucleus Breeding Center (NBC) at Oceanic Institute. More than 240 discrete shrimp families can be produced anually at OI.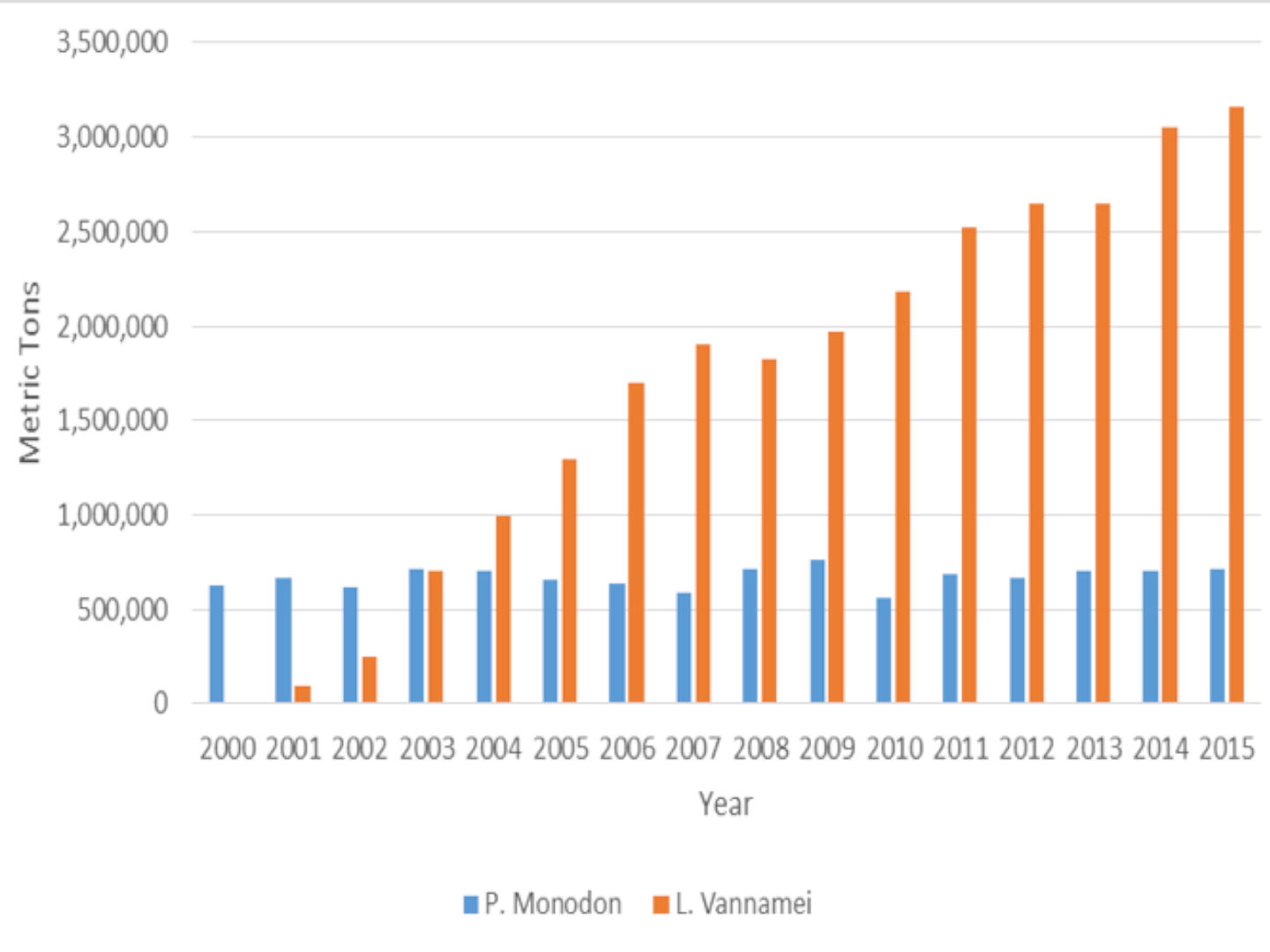 Production of farmed shrimp (metric tons) by species (L. vannamei vs P. monodon) from 2000 - 2015