2018 Ko'olau Writers Workshop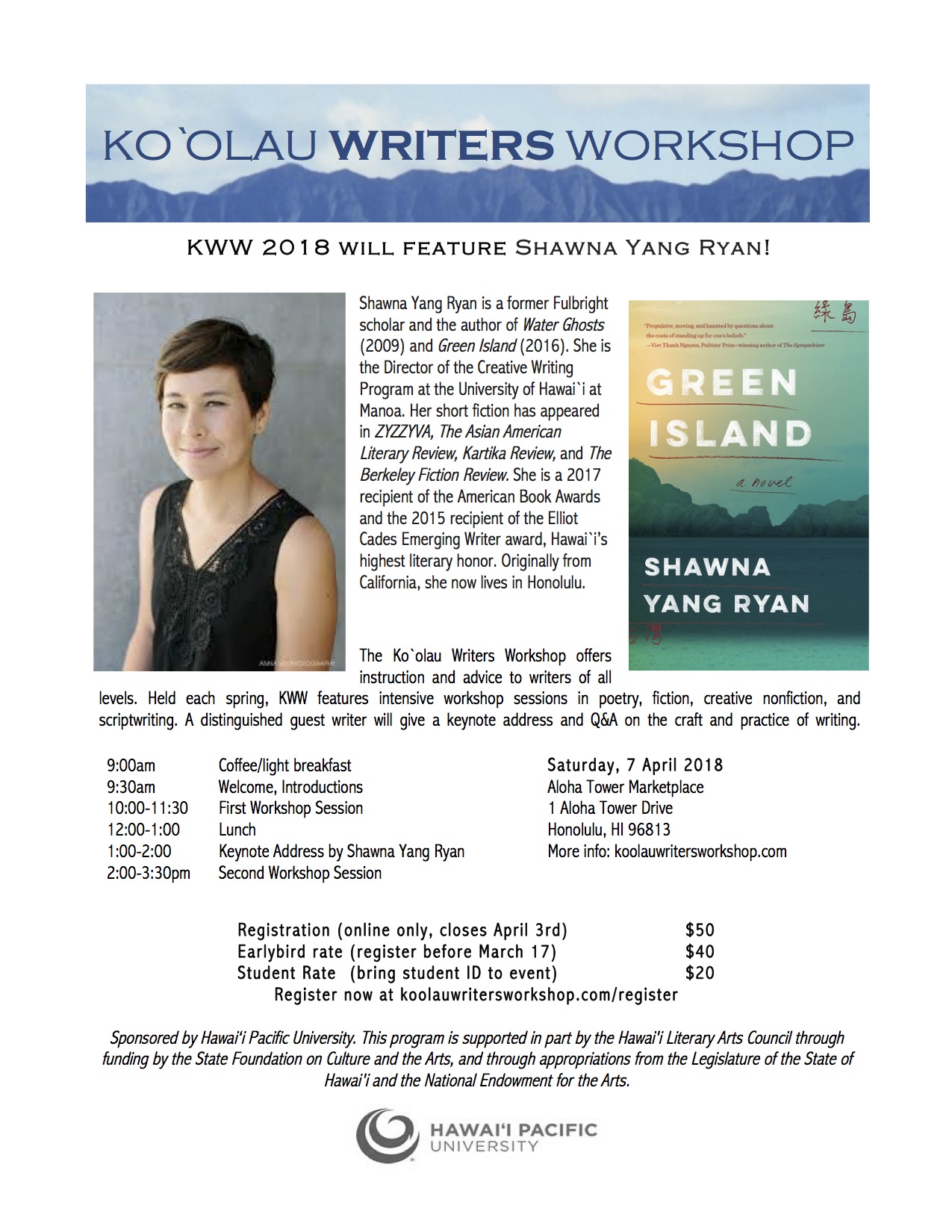 April 07, 2018

09:00 AM - 03:30 PM

Aloha Tower Marketplace



On Saturday, April 7th, Hawaii Pacific University will give aspiring writers an exclusive opportunity to learn writing techniques and best practices from award-winning writers at the Ko'olau Writers Workshop (KWW). The keynote workshop will feature speaker and former Fulbright scholar Shawna Yang Ryan, author of "Water Ghosts," and "Green Island." Ryan is the 2017 recipient of the American Book Awards and the 2015 recipient of the Elliot Cades Emerging Writer award.           
The KWW offers instruction and advice to writers of all levels. Held each spring, KWW features intensive workshop sessions in poetry, fiction, creative non-fiction, and script-writing. 
Online registration is $40 and $20 for students; registration closes on Tuesday, April 3rd. For more information and to register, visit koolauwritersworkshop.com/register.
Return to Event Calendar