HPU Professor Publishes Paper on the Building Blocks of Coral Reefs
Category: News
December 8, 2021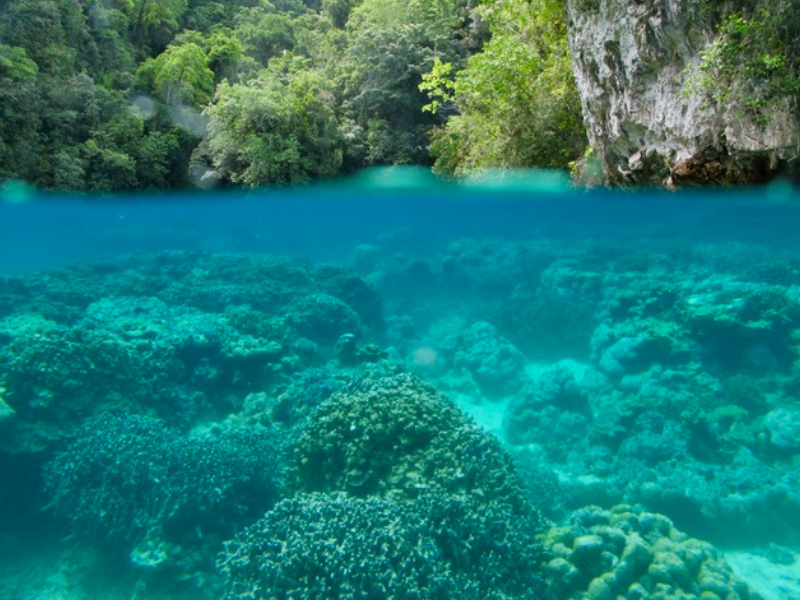 HPU Professor of Oceanography Thomas DeCarlo, Ph.D., has recently published an article in the research publication Coral Reefs entitled, "Crystallographic and chemical signatures in coral skeletal aragonite." The article centers on the skeletons of coral reefs and research into their chemical composition.  
"The skeletons of corals are immensely important because they are the building blocks that ultimately form reefs," said DeCarlo. "Reefs provide all sorts of benefits to us, such as protecting shorelines, harboring biodiversity, and creating habitat for economically and nutritionally important fish. Despite this, there are many things we do not fully understand about coral skeletons, including how their form and their chemical composition."
The research paper blends multiple high-resolution technologies to advance an understanding of the atomic structure of coral skeletons and provides some of the first such information about deep-sea corals. DeCarlo co-wrote the article published on November 29, 2021, with a team of researchers from Woods Hole Oceanographic Institution and the Museum of Natural History.   
DeCarlo teaches in the department of natural science at HPU's Makapu'u Campus. He runs the HPU sclerochronology lab, with research focusing on unraveling the ocean's past and addressing how changes in our ocean influence the functioning of precious coastal ecosystems.
DeCarlo received his Ph.D. from Massachusetts Institute of Technology/Woods Hole Oceanographic Institution and joined the faculty at HPU in 2020.