HPU Receives Grant from Pfizer for COVID-19 Education
Category: News
October 22, 2021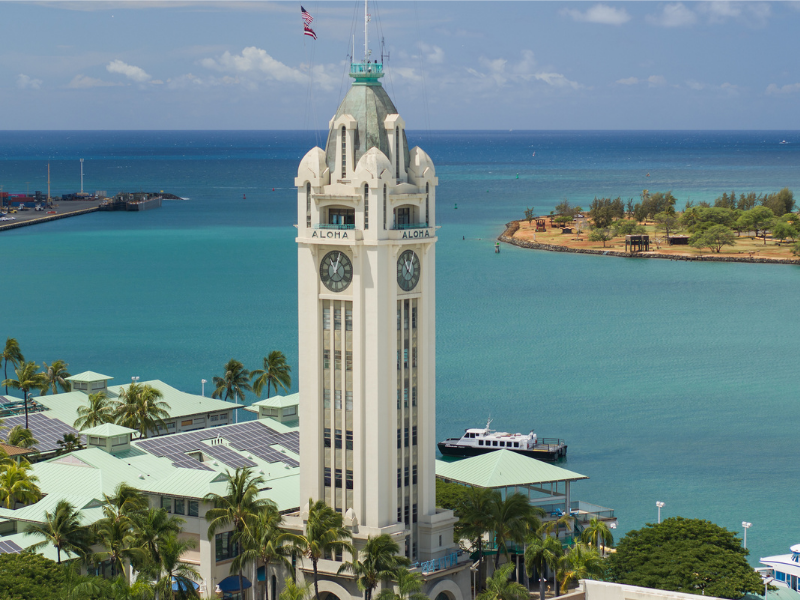 HPU has received funding from Pfizer to educate Hawai'i's underserved Native Hawaiian and Pacific Islander (NHPI) communities on the importance of the COVID-19 vaccine. The $15,000 grant will produce educational webinars created by HPU students and an HPU alumna, addressing vaccine hesitancy among NHPI kūpuna (elders) and their families. 
"Many kūpuna in the Native Hawaiian and Pacific Islander communities struggle to register for or safely travel to an appointment, and grapple with misconceptions and fears about the possible side effects of the vaccine and what to do about it," said HPU Dean of the College of Health and Society Halaevalu Vakalahi, Ph.D. "The HPU student team will serve an important purpose producing these COVID-19 educational videos communicating in a culturally responsible way."   
A total of four recorded episodes in four languages will be created in this series. The first episodes in English and Samoan are available now, entitled "Know and Go." Episodes in 'Olelo Hawai'i and Chuukese are forthcoming. 
There will also be conversational webinars where the video production team of students, alumni, and health experts are offering talk story sessions with an NHPI audience. The educational content for the webinars includes: vaccine basics, how to register, travel information to the vaccination site, day of vaccination expectations, and what to do after receiving the shot. 
"Our video production team members are aware of the health-related issues and the importance of providing accurate information from the public health, nursing, and social work disciplines of which we are a part," said HPU Associate Professor of Social Work Lori Daniels, Ph.D., faculty advisor for the project. "This team has really pulled together their expertise to provide a user-friendly video with our Pacific Island community members in mind."
The innovative nature of this project is reflected in its cross-disciplinary approach and collaboration with community health workers to use culturally responsible methods for information sharing, and the use of social media to spread the word on the importance of the COVID-19 vaccine.
The collaboration among nursing, public health, social work represents a focus on the whole person. The physical health, mental health, and community health is particularly well aligned with NHPI community values. 
Video production team members include HPU students and alumni. Aovai Cole is a current Master of Public Health student at HPU who is originally from Samoa and moved to Hawai'i in 2014 to attend university. Hilary Schafer Gorham is a Bachelor of Science in Nursing student who expects to graduate in May 2022. She is originally from Troy, Michigan and moved to Hawai'i in 2019. Ginger Burch recently graduated from HPU in 2021 with her master's degree in social work. She is from Waianae and currently works with the homeless population in West Oahu.