HPU Alumna Becomes Managing Editor of MidWeek
Category: News
August 23, 2021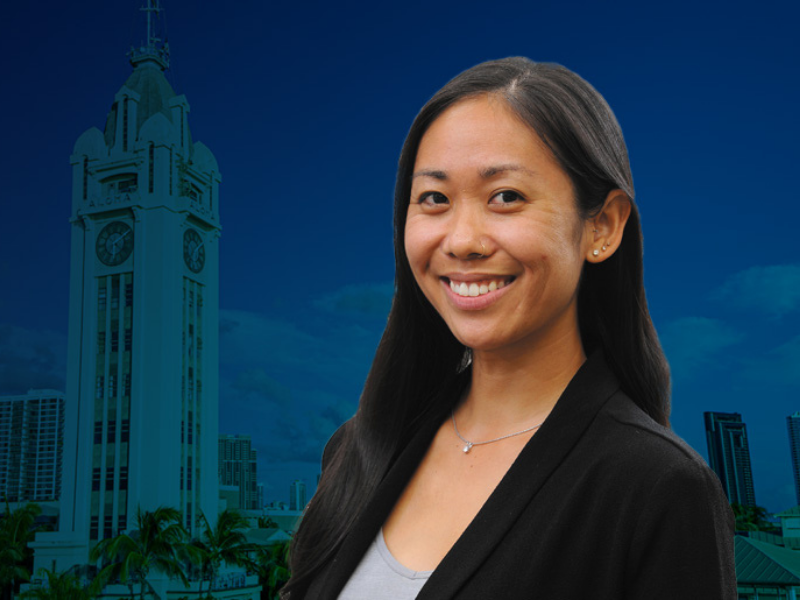 When Nicole Monton was a freshman at Hawai'i Pacific University she was not sure which major was right for her. She started in psychology, switched to business, then nursing, over to English, but in her sophomore year, she found the perfect fit in journalism. Everything just clicked and Nicole was well on her way to excelling in her new major, and eventually starting a highly successful career as a journalist in Hawai'i. 
"HPU really put a great deal of focus in getting that real-world experience in the industry," said Monton. "I learned how to communicate effectively. There were a lot of professors that inspired me. (The late) Professor John Windrow, Professor John Hart, and Brittany Yap, in particular. They were important in my educational success at HPU." 
While earning her B.A. at HPU, Nicole accepted an internship at the television station KHON. The position provided Nicole with real-world experience in a news room, putting much of the knowledge she was studying at HPU into crafting news stories for the popular television station. After graduation, Nicole took the advice of Professor Windrow and applied to MidWeek.  
"I was fortunate to get an entry-level position at MidWeek," said Monton. "I was the calendar editor. People sent in their events, and I would edit them in AP style." That position started over 10 years ago, and now Monton is the managing editor at MidWeek.    
"There is something new all the time at MidWeek," said Monton. "I write for various publications, coordinate with the sales department and with clients, and work on a great deal of graphic design and pagination."   
With a circulation of over 250,000 copies a week, MidWeek publishes a magazine, weekly papers and community papers. There is a great deal that needs to be accomplished each week to ensure each publication includes news stories, features, special sections, interviews, an events calendar, and more.  
"My advice to every undergraduate journalism student at HPU is to find an internship that appeals to you. Even if it's outside of your comfort zone, you will pick up tools for your toolbelt. It makes you marketable as a professional journalist."