HPU Alumna Helps Discover New Species of Jellyfish
Category: Spotlights
June 17, 2021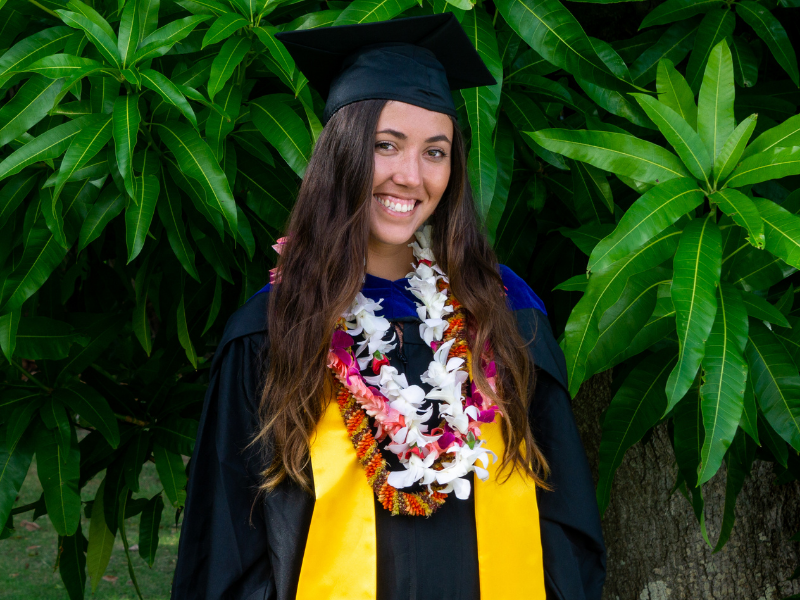 When Anita Harrington was young she thought of the ocean. She dreamed of the sea creatures that she read about, from the books and books she borrowed at the local library. Harrington grew up in Basking Ridge, New Jersey, knowing at the age of six that she would study marine biology.    
"I definitely held that dream as a young girl in mind when I graduated from high school and went on to study marine biology and oceanography at the University of North Carolina Wilmington (UNCW)," said Harrington. "As an undergraduate, I received the Ernest F. Hollings Scholarship, and as a result, had the chance to intern at the Channel Islands National Marine Sanctuary." 
Harrington took a year off after graduating from UNCW. She traveled the country, stopping in various cities and national parks along the way. She went to the South Pacific, spending most of that year working in New Zealand.  
In 2017, Harrington accepted a position at HPU as a marine science master's student. HPU Associate Professor Brenden Holland, Ph.D. became Harrington's advisor when she began her studies. Holland was new at the University, and Harrington was his first graduate student. Holland told her about a specific box jellyfish that aggregates along the southern coast of Oahu each month, 8 to 12 days after a full moon.  
"Questions surrounding this species, including whether it was a native or introduced species are what drew me in initially," said Harrington. She was intrigued by the idea. So she began to study the jellyfish that Holland had mentioned, and eventually wrote her thesis on the species, entitled "An Investigation into the Trophic Ecology and Introduction of the Winged Box Jellyfish, Alatina alata, in Hawaiʻi."
Harrington's research and thesis were exemplary, resulting in the prestigious John A. Knauss Marine Policy Fellowship. This achievement marks the first time since 2012, and second time ever, that a HPU graduate student has received the John A. Knauss Marine Policy Fellowship. Harrington was also her class valedictorian. 
While working on her master's thesis at HPU, Harrington teamed up with a team of researchers from Japan, Canada, and Hawai'i to help discover a new species of jellyfish found off the coast of Japan. This new species of jellyfish is the size of a human hand, has a black ring around the bell, and has 53 tentacles. It's called Tima nigroannulata, and the article that Harrington helped write with Holland is "A New Species of Hydromedusa from Japan." It was recently published in Zoological Science, a peer-reviewed scientific journal published by the Zoological Society of Japan.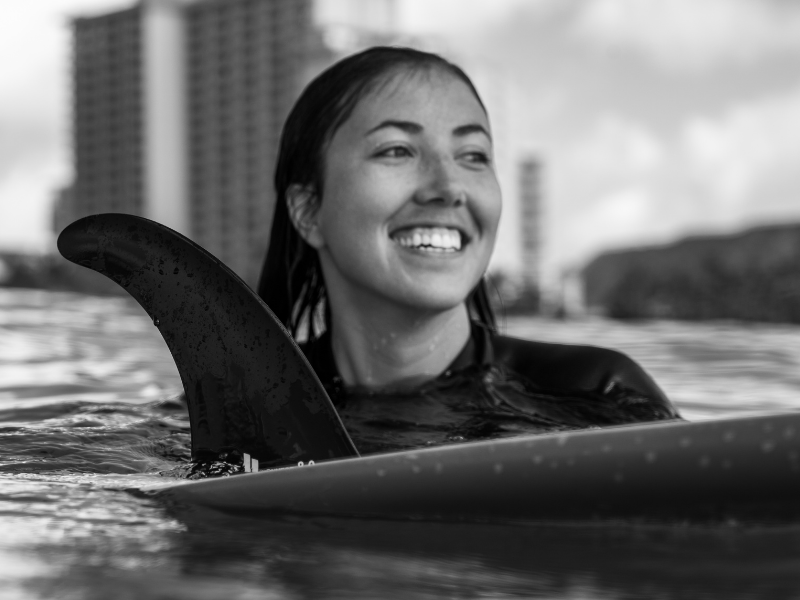 "I never expected to assist in the discovery of a new species, '' said Harrington. "I feel very fortunate to have been given the opportunity to work on this unique project outside of my thesis." 
Harrington is spending her fellowship year as the Science and Policy Fellow for the U.S. Fish and Wildlife Service (FWS) at Science Applications Headquarters in Washington D.C. The FWS's mission is to conserve and protect wildlife, plants and their habitats. This mission closely aligns with Harrington's own personal goals.  
"I am very excited to see where this fellowship leads me," says Harrington, "and I hope to return to Hawai'i one day soon."