HPU Libraries: Another Year By-The-Numbers
Category: News
June 29, 2021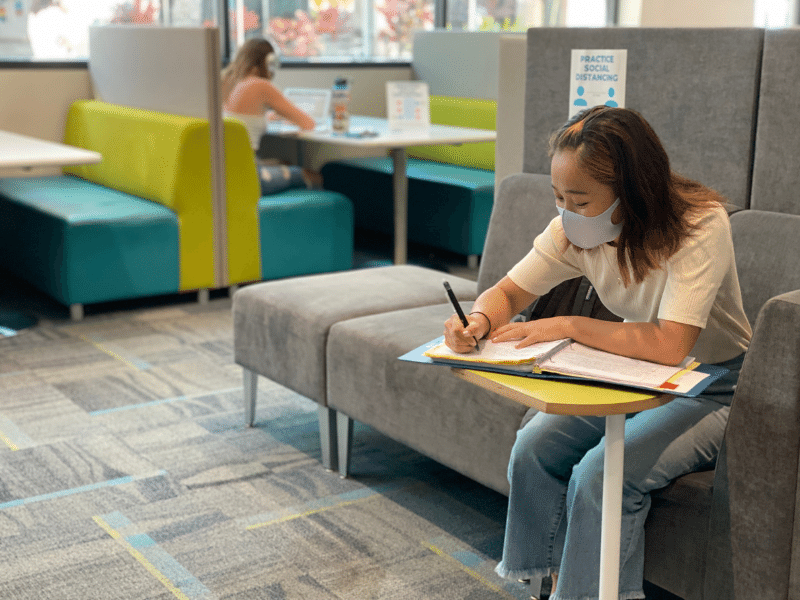 Submitted by Laila Brown, Reference Librarian
At the end of the academic year, we like to capture the role the HPU Libraries have played in serving our community through a few key numbers. Our By-the-Numbers infographic for 2020-2021, posted here highlights some of the library resources and services we hope enhance the experience of research and discovery at HPU. 
As of the close of the Spring 2021 semester, our libraries contained over eight million ebooks (including those in the splendid Internet Archive) and half a million journals. Throughout the year, librarians facilitated over 100 orientations, workshops, events, and instruction sessions to engage more than 1,600 participants. Librarians answered 48% more chat questions through our 24/7 online chat service and 96% more email questions than we had the prior academic year. Behind the scenes, librarians continued to curate our collections and ensure access to all of our electronic resources. While the pandemic necessitated that we pivot to increased online services, our library buildings largely remained open, and our team of staff and student workers continuously implemented and adapted health and safety measures.  
The impact of the Libraries goes beyond the numbers: stop by any of our locations to check out our themed displays, attend an upcoming book club meeting, or visit our Instagram for our latest news, and become a part of our story!