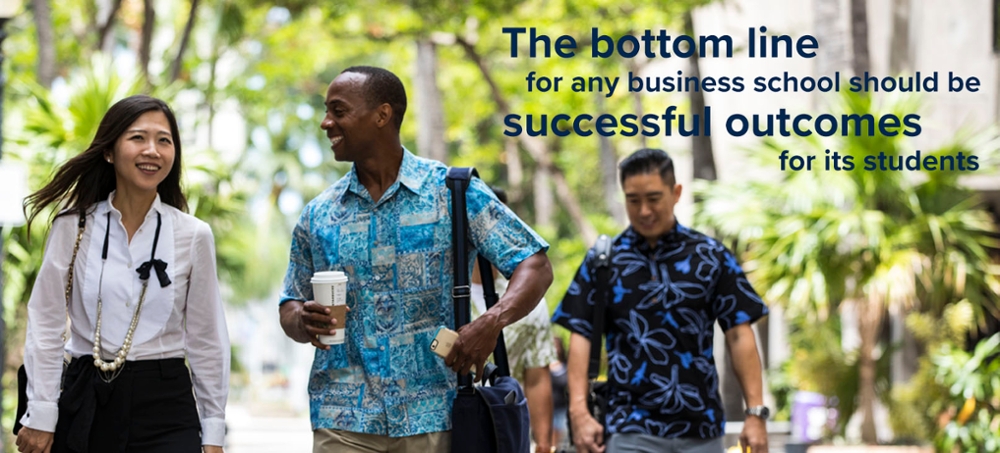 Online MBA
Priority deadline - December 15th
The online MBA consists of eight (8) four-credit courses that can be easily completed in 16-months. Students take 1 course per 8-week term – allowing full-time classification for students in the cohort.

Our MBA program is rigorous but achievable for professionals with full time jobs – and available to anyone in the world with access to the internet.  

A hybrid delivery model is available for active military and veterans on a military base near Honolulu.
16-month Degree Pathway
2020

Jan

Feb

Mar

Apr

May

Jun

Jul

Aug

Sep

Oct

Nov

Dec

MGMT 6002

MKTG 6001

ACCT 6001

IS 6041

FIN 6001

ECON 6001

Leadership of Self and Others

Strategic Marketing in the Digital Age

Financial Information for Managers in the 4th Industrial Revolution

Business Analytics for the Big Data Revolution 

Complex Financial Decision Making in the New Age of Technology 

Economics of Global Competitiveness and Strategy
2021

Jan

Feb

Mar

Apr

MGMT 6331

MGMT 7003

Managing Across Borders in the 21st Century

Strategic Management in the Fourth Industrial Revolution 
Priority application deadline: December 15th
Spring 2020 Online MBA program starts: January 6th, 2020
Further Graduate Online Programs
We OFFER A VARIETY OF graduate degrees that can be completed entirely online!
We provide flexibility for the working professional, complete your degree online with HPU. 
Programs that can be completed entirely online include the following: