Valentina Abordonado Ph.D.
College of Professional Studies - School of Education
Valentina Abordonado received a B.Ed. in Secondary Education in 1976 and a M.Ed. in Secondary Education in 1983 from the University of Hawai'i at Manoa and a Ph.D. in Rhetoric, Composition, and the Teaching of English from the University of Arizona in 1998.  Her career began as an ESL teacher and an ESL Resource Teacher for the Hawaii Public Schools.  She then served as a USAF officer in various roles, such as Squadron Section Commander at Wheeler AFB, Hawai'i, Assistant Professor of English at the USAF Academy, Colorado, and an Executive Officer at Kadena AB, Okinawa, Japan.  During the last 17 years, she has served at Hawai'i Pacific University as a Professor of English, Writing Program Chair, Service Learning Program Chair, Teaching and Learning Center Director, School of Education Director, Assistant Dean for General Education, and Assistant Provost. A graduate of the WASC Assessment Leadership Academy, she is very engaged in institutional assessment and accreditation activities at Hawai'i Pacific University.  She teaches English and education courses, and her research interests include curriculum, teaching, and assessment.  Valentina is married to Albert Abordonado and has four children:  Andrew, Ashley, Andrea, and Andre.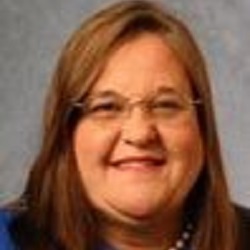 Professor
Ph.D.
  Send email
  (808) 544-1143
  900 Fort Street Mall, PL 200