Thomas Kohler PH.D.
College of Business - Department of Business
Associate Professor of Marketing
Education:
INNSBRUCK UNIVERSITY SCHOOL OF MANAGEMENT
Ph.D. in Management (Dr. rer.soc.oec.)
Thesis: Avatar-based innovation: Facilitating compelling co-creation experiences
Advisors: Univ.Prof. Dr. K. Matzler, Univ.Prof. Dr. A. Hemetsberger
INNSBRUCK UNIVERSITY
Master degree in International Business Management (Mag. rer.soc.oec.)
Major: Strategic Management, Marketing and Tourism
Bachelor degree in Sport Management (Bakk. sport.)
Biography:
Thomas Kohler is an Associate Professor of Marketing at Hawaii Pacific University. His research on how to design effective innovation platforms has been published in journals such as the Harvard Business Manager, MIS Quarterly and the California Management Review. He is the founder of travel2change and consulted companies like Philips or Kuoni Travel on corporate innovation.
Courses:
Electronic Marketing (in class + online), Marketing Research, Marketing
Strategy for Managers, Various Project-based learning classes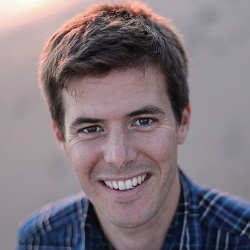 Associate Professor
PH.D.
  Send email
  (808) 544-0851
  Downtown Campus, PL 600