Theresa M. Majeed Ph.D., M.B.A.
College of Business - Department of Business
Assistant Professor of Management
Education:
Ph.D. in Management from the University of St. Andrews, Scotland, UK
M.B.A. from Colorado State University
B.S. in Finance from the University of Baltimore 
Biography:
Theresa Marie Majeed joined HPU's faculty in August of 2019. Her professional background has more than 17 years of professional experience that includes positions in auditing; management-level roles in institutional investments; management consulting; and previous ownership of three 7-Eleven convenience stores/gas stations in Fort Collins, Colorado. As an academic, Dr. Majeed is a specialist in industrial relations, equality, diversity, power distance in organizations, and trade union employee relations. Her current research includes emergent, empirical data from interviews conducted at a manufacturer and a university in Scotland, and unpacks the perceptions of interviewees (trade union member employees) related to job (dis)satisfaction.
Professional and Volunteer Interests:
Dr. Majeed is a member of the American Association of University Women and the Friends of the East-West Center in Honolulu. She is a Hawai'i Symphony Orchestra Associate and volunteers on a regular basis at HSO events. Dr. Majeed also volunteers for the Honolulu Museum of Art; the Hawaiian Ultra Running Team (HURT);  Ko'olua Mountains Watershed Partnership; and the Honolulu Jewish Film Festival. She has run over a hundred marathons and ultramarathons, was a former elite runner for Team Scotland, and has run for many charities including the Brain and Behavior Research Foundation, Heads Together (UK), and the New York Road Runner's Team for Kids. 
Teaching Interests/Publications:
Dr. Majeed teaches in the areas of International Business; General Management; Organizational Behavior; and Contemporary Business Issues. She is interested in making the world a better place for future generations. 
Majeed, T.M. (2020). 'Evidence on Trade Union Members' Dissatisfaction with Inequalities at a Scottish University'. International Journal of Business and Applied Social Science, vol. 6, no. 1.
Majeed, T.M. (2020). 'Evidence on Scottish Trade Union Members' Dissatisfaction and Organizational Climate'. The International Journal of Management.
Majeed, T.M. (2020). 'Evidence on Scottish Trade Union Members' Job Dissatisfaction'. Global Journal of Business Research.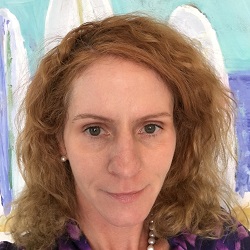 Assistant Professor
Ph.D., M.B.A.
  Send email
  (808) 544-0851
  PL 600