Ji Mi Park Ph. D
College of Business - Department of Business
Assistant Professor of Marketing

Education:
Ph.D. in Marketing from Korea University, Korea
M.A. in University of Florida, FL
B.A. in EWHA Women's University, Korea
Biography:
Ji Mi Park joined HPU faculty in January 2018. Her professional background includes experience at Industrial Bank of Korea. Dr. Park's research focuses on issues such as strategic marketing actions in competitive context. Current studies address issues such as time varying impact of promotion and advertising decisions and dynamic competitive reaction types over time.
Professional Interests:
Dr. Park's experience covers marketing problems such as allocating marketing resources and assessing long-term marketing effectiveness. Her research interest is in the development of methodology and the application of dynamic models in marketing decisions.
Teaching Interests/Research:
She was formerly an assistant professor at Asian Institute of Management (AIM). Dr. Park teaches a combination of research skills, creativity, and real-world understanding in marketing.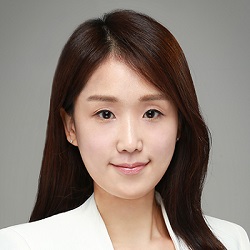 Assistant Professor
Ph. D
  Send email
  (808) 544-1416
  Downtown Campus, PL PL 600