Daewoo Park PH.D.
College of Business - Department of Business
Chair, Department of Management & Marketing
Professor of Management
Education:
Ph.D. in Strategy from Texas A&M
MBA, University of Texas at Austin
Biography
Dr. Park, Professor of Management, joined the HPU faculty in the summer of 2015.  Prior to joining HPU, Dr. Park taught MBA/Undergraduate Capstone (Strategic Management/Business Policy), Business Simulation, International Management, and Strategic Leadership courses at Xavier for twenty-three years.  He also taught at Bowling Green State, University of Michigan, and Texas A&M over his academic career.  He focuses on AAR (after action review) and simulation-driven learning.  As a global expert in business simulation, Dr. Park has received numerous teaching excellence and innovation awards and grants, and his research has been published in top-tier business journals including Strategic Management Journal, Academy of Management Executive, Journal of Management Studies, Journal of Business Research, Management International Review, etc.  He is currently serving on two Journal editorial boards (Editor and Associate Editor).  Prior to entering academia, Dr. Park was a marketing representative for IBM Korea as well as administrative staff for the National War College (Army).   
In the classroom, Dr. Park arms his students with the most innovative and updated business competence and skills – best ROI (Return on Investment) thru ROM (Return on Management).  Students can choose their preferred business/industry simulation (real estate, restaurant, financial service, entertainment, transportation, movie theater, pet store, manufacturing, etc.) in addition to a team-based simulation competition.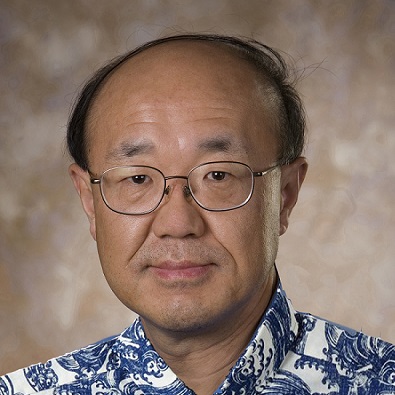 Department Chair
Professor
PH.D.
  Send email
  (808) 544-1463
  Downtown Campus, PL 600