Paulina Cetina Heredia  Ph.D.
College of Natural and Computational Sciences - Department of Natural Science
EDUCATION:
Ph.D., Oceanography (Physical Oceanography & Marine Ecology), James Cook University, Australia M.S., Physical Oceanography, CICESE, Mexico B.S., Oceanography, UABC, Mexico
RESEARCH:
As an oceanographer I enjoy interdisciplinary research; overall, I am interested in understanding how ocean physics influence the ecosystems' health; to date my research has focused on (a) elucidating drivers and dynamics of ocean transport pathways and eddies (b) understanding how ocean circulation affects the transport of particulates with ecological impact such as nutrients or larvae, and (c) discerning the effect of climate-driven changes of the oceanic environment and circulation on biophysical dispersion. My research aims to provide the scientific basis for conservation and sustainable management of marine resources.
My research methods include numerical modelling, applying Lagrangian approaches, and constructing data-driven models that integrate physical and biological processes underlying biophysical phenomena.
TEACHING:
I think of teaching as an opportunity to interact, share knowledge and learn.
My goal would be to inspire curiosity and for students to develop critical thinking, come up with their own research questions and possible ways to answer them.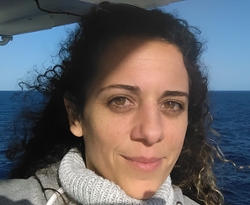 Assistant Professor
Ph.D.
  Send email
  808-236-3509
  HLC 222