Niloufar Ataie PH.D.
College of Natural and Computational Sciences - Department of Natural Science
Lecturer of Chemistry
Education
Ph.D. Biochemistry, Brandeis University, 2008
B.S. Biochemistry, California State East Bay, Summa Cum Laude 2002
Courses taught
Biochemistry
General Chemistry
Introduction to Chemistry
Genetics
Nutrition
Organic Chemistry Lab
General Chemistry Lab
General Chemistry Lab II
Biology of Aging
Biology 
Research and Professional Interests
I am interested in formulating good explanations for describing the physical foundations of the emergence of complex phenomena like the origin of life, sexual selection, the reason for sleep, and the nature of consciousness.  
I am also interested in the relationship between the structure and function of biological macromolecules and the mechanisms of enzyme catalysis.
Personal Interests/Biography
I received my Ph.D. in biochemistry from Brandeis University where I used x-ray crystallography to study the relationship between the structure and function of proteins. I am fascinated by biology at every scale - from the microscopic to ecosystems and beyond; and it is my pleasure to teach science to the next generation of scientists.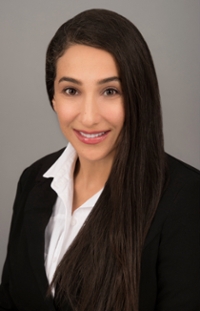 Lecturer
PH.D.
  Send email
  (808) 236-7915
  Hawaii Loa Campus, AC 226E