Melissa Eyre 
College of Natural and Computational Sciences - Department of Natural Science
Masters of Science in Marine Science Program Administrator
Role within the College:
Serve CNCS graduate students and faculty by providing administrative support for the MSMS Program from her location at the Oceanic Institute at Makapu'u
Assist with graduate recruitment and registration
Work closely with advising and admissions for MSMS Program
Track College's graduate student progression
Act as liaison and contact between Oceanic Institute and Hawaii Loa campuses
Coordinate transportation between Windward campus locations
Provide accounting support for CNCS's administrative and research activities
Background:
Melissa holds a B.A. in Geography from the University of Hawaii. She advanced her career by working as a technician in both plant and animal pathology at the University of California, Davis and the University of Minnesota, Twin Cities before transitioning to the administrative side of university life and eventually scoring the perfect position at HPU.
Melissa enjoys caring for neglected cats, cooking, and being close to her husband, family, and friends.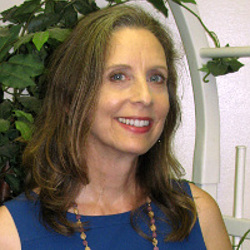 Adjunct

  Send email
  (808) 259-3112
  OI Marine Science Program Office