Chatham K. Callan PH.D.
College of Natural and Computational Sciences - Department of Natural Science
Research Scientist and Affiliate Faculty
Education:
Ph.D. Marine Biology, School of Marine Sciences, University of Maine, 2007
M.Sc. Marine Biology, School of Marine Sciences, University of Maine, 2000
BS, Marine Biology, Fairleigh Dickinson University, 1997
Courses Taught:
BIO 2053 General Biology II Lab
BIO 3071 Marine Vertebrate Zoology Lab
BIO 4940 Biology Seminar
MARS 1000 Introductory Oceanography
MARS 4910 Oceanography Seminar
MARS 4920 Marine Biology Seminar
MARS 4950 Senior Practicum
NSCI 6900 Master's Research
NSCI 7000 Master's Thesis
Professional Interests:
Coral reef ecology, Larval fish biology, Aquaculture of marine fish and invertebrates
---
Teaching Interests/Research:
Broadly my research interests fall under the term "aquaculture", but more specifically I am interested in developing culture methods for marine fish species as a means to aid in conservation. Recently, students in my lab have been working to understand the requirements for culturing yellow tang, an important reef herbivore collected in large numbers from Hawaii's reefs. The culture of coral reef species, if successful, could become an alternative to their collection, thus reducing the pressure on local reef ecosystems. Research in our labs covers a diverse array of topics from phytoplankton production systems, zooplankton life-history traits, larval fish feeding and behavior, and reproductive physiology of marine fish. Please click on the link below to access more information about activities at our lab.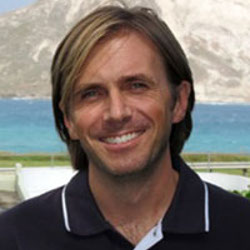 Adjunct
PH.D.
  Send email
  (808) 259-3149
  Oceanic Institute, Doherty 201