Angela J. Costanzo M.S.
College of Natural and Computational Sciences - Department of Natural Science
Instructor of Biology and Environmental Science
Education:
Ph.D., Botany, specialization in Conservation Biology & Ecology, University of Hawai'i Manoa, In Progress
M.S., Ecology, University of Washington
B.S., Biology & Chemistry, University of New Mexico
Courses Taught:
BIOL 1000 Introduction to Biology
BIOL 1500 Conservation Biology
BIOL 3081 Ecology Lab
ENVS 1030 Tropical Ecology and Sustainability in the Tropics
ENVS 6070 Tropical Ecology and Global Sustainability
Personal Interests/Biography:
Currently I am teaching at HPU full time, taking classes and working on my thesis at UH Manoa, and raising my son alone while my husband is out to sea (USN). This leaves little time for personal interests. When I do have the time, I prefer to spend it with my family traveling, hiking, SUP boarding, kayaking, reading, diving, snorkeling, swimming, attending plays or concerts and going to the movies.
---
Teaching Interests/Research:
My research interests start with in two locations in Costa Rica. One is managed by the Huetar people, an indigenous community named "Zapaton", about 35 miles SW of the capital city of San Jose. The other is the field site for my Master's & PhD theses, within La Cangreja National Park, Mastatal, Puriscal County. I am comparing the two areas, looking at how the forest has recovered after disturbances from humans and natural disasters (logging, farming, storms, etc.), overall forest health, composition, and management practices of each site (both local and governmental). By comparing the sites ecologically and interviewing locals as to how they utilize their forest community (what trees they harvest, where, frequency, medicinal use, etc.), this project will be of great interest to the scientific community and Costa Rica as whole.
My teaching style is very organic and determined in part by the current students within my class. My goal is to teach the course learning objectives via a variety of methods (lecture slides, discussions, field trips, films, etc) and to relate topics to the students' lives as much as I can. I want them to not only retain the knowledge learned in my course(s) over long term but to also share their newly gained knowledge by teaching others.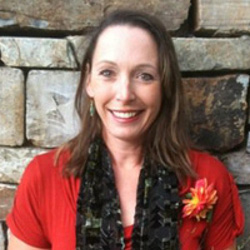 Adjunct
M.S.
  Send email
  (808) 544-1122
  Downtown Campus, MP  329