Andrew Brittain PH.D.
College of Natural and Computational Sciences - Department of Natural Science
Associate Professor of Microbiol
Department Chair of Natural Sciences
Faculty Teaching Fellow
Chief Digital Officer
Interim Director of Libraires

Education:
National Research Council Fellow May 1993-May 1996, at Marshall Space Flight Center studying nutrient cycling of closed ecosystems with stable isotopes and production of recombinant proteins for micro-gravity crystallization studies.
Ph. D., 1993,  Microbiology, University of Hawaii at Manoa
B.S., 1978,  Biology with Marine Options Certificate. University of Hawaii at Manoa
Courses Taught:
BIOL 3050 Genetics
BIOL 4940 Biology Seminar
BIOL 2050 General Biology I
BIOL 2051 General Biology I Lab
BIOL 2052 General Biology II
BIOL 2053 General Biology II Lab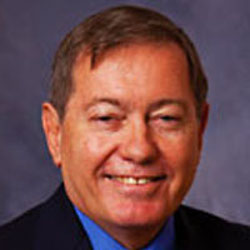 Associate Professor
Department Chair
PH.D.
  Send email
  (808) 544-0212
  HLC 206C