Sterling Higa M.Ed.
College of Liberal Arts - Department of Communication
Director, Debate Society 
Sterling Higa is often wrong, but always seeks truth. He is a debate coach and lecturer in the Department of Communication at Hawai'i Pacific University. As a debater, he ranked quarterfinalist at the Yale Intervarsity, semifinalist at the United States Universities Debating Championship, and runner-up at the Pan Pacific, Pan American, and U.S. Western Regional Debating Championships. As a performing artist, Sterling ranked semifinalist at both the Brave New Voices International Youth Poetry Festival and the National Poetry Slam. He subsequently coached a team from Hawai'i to the final round of the National Poetry Slam.
Sterling holds an Ed.M. from the Arts in Education Program at the Harvard Graduate School of Education. He is currently studying for a Ph.D. at the University of Hawai'i at Mānoa College of Education. His research interests include (1) the application of sport and performance psychology research to public speaking instruction and (2) the role of stories in adolescent moral development.

In his spare time, Sterling enjoys listening to and recording hip hop music.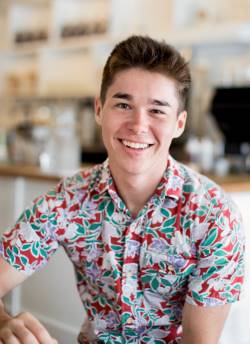 Lecturer
M.Ed.
  Send email
  (808) 544 1464
  500 Ala Moana Blvd. WP 5-360-P