Kelsie Okamura Ph.D.
College of Liberal Arts - Department of Psychology
B.A. in Psychology with Honors - University of Hawai'i at Mānoa
M.A. in Psychology - University of Hawai'i at Mānoa
Ph.D. in Psychology - University of Hawai'i at Mānoa
Dr. Kelsie H. Okamura is a Licensed Clinical Psychologist and an Assistant Professor at Hawai'i Pacific University in the Department of Psychology. She received her PhD in Clinical Psychology from the University of Hawai'i at Mānoa and completed her predoctoral internship at I Ola Lāhui Rural Hawai'i Behavioral Health and postdoctoral fellowship at the University of Pennsylvania Center for Mental Health. Dr. Okamura's research focuses on the dissemination and implementation of evidence-based innovations in youth behavioral health, psychometrics and measurement development, and youth internalizing psychopathology. Her research has been funded by the American Psychological Foundation, Robert Wood Johnson Foundation, and the Substance Abuse and Mental Health Services Administration. She works closely with the Hawai'i State Department of Health Child and Adolescent Mental Health Division, where she received valuable clinical training and quality improvement initiative experiences. Clinically, she is trained in modular cognitive behavioral therapy, measurement-based care, health psychology and primary care, and specializes in anxiety disorders for youth. She has trained providers in the Departments of Health and Education since 2010 and has taught Psychology courses for the University of Hawai'i at the undergraduate and graduate level. Dr. Okamura is passionate about improving the lives of youth and families suffering from behavioral health disorders by creating innovations to synthesize knowledge. In her free time, she enjoys spending time with her three children and playing soccer.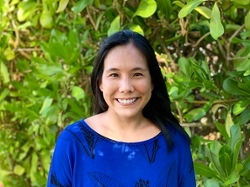 Assistant Professor
Ph.D.
  Send email
  808-544-0836
  WP 304-E