Grace Cheng PH.D.
College of Liberal Arts - Department of History and International Studies
Associate Professor of Political Science
GRADUATE:
Ph.D., Political Science, University of Hawaii at Manoa;
M.A. Asian Studies, University of Hawaii at Manoa
UNDERGRADUATE:
B.S., Georgetown University School of Languages and Linguistics (Major in Chinese)
Dr. Grace Cheng holds a Ph.D. in Political Science from the University of Hawai`i in Manoa.  She teaches various political science and international studies courses, including:   International Human Rights;  Political Development;  International Law; Contemporary Nations: China;  and Islam and Politics.
Dr. Cheng's specialization is in comparative politics, with a focus on Asia.  Her interests are in comparative perspectives on human rights, peace, and security, as well as the study of conflict and post-conflict transitions.
She has studied, conducted language study and research in China, Taiwan, and Southeast Asia, including Vietnam, where she served as coordinator of a Short-Term Seminar on Vietnamese History and Society for college-level educators, funded by the Fulbright-Hays Grant for Programs Abroad.
Dr. Cheng has lectured and advised on developing curricular content for peacebuilding and post-conflict development programs at the International Institute of Peace and Development Studies in Thailand, the Vietnam Academy of Social Sciences, and Department of Conflict, Peace, and Development Studies, Tribhuvan University, Nepal.
During the summer of 2002, Dr. Cheng received a National Endowment to the Humanities (NEH) Fellowship to participate in an Institute on The Impact of Islam on State Formation and Societal Transformation at the University of Chicago.  She also participated in other programs sponsored by the NEH and the East-West Center to develop curriculum for a course on "Islam and Politics."
In summer 2015 Dr. Cheng was selected to participate in the Workshop on Peacebuilding, Interreligious Relations, and Diversity in Southeast Asia at Gadja Mada University in Yogyakarta, Indonesia, supported by the US-Indonesia Joint Higher Education Partnership.
Selected publications include: Nationalism and Human Rights:  In Theory and Practice in Central Europe, the Middle East, and Asia-Pacific (2012); and "Interpreting the Ethnicization of Social Conflict in China:  Ethnonationalism, Identity, and Social Justice" (2013).  Dr.Cheng is proficient in Vietnamese, Mandarin, and Minnan Chinese.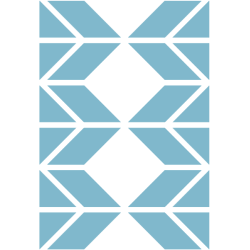 Associate Professor
PH.D.
  Send email
  (808) 544-9384
  Downtown Campus, MP 308