Ayesha Nibbe PH.D.
College of Liberal Arts - Department of History and International Studies
GRADUATE:
Ph.D  Anthropology, University of California at Davis 
M.S.   International Agricultural Development, University of California at Davis
M.S.   Agricultural Economics, University of California at Davis

UNDERGRADUATE:
B.A.   Mathematics, University of California at Berkeley   
ON THE SUBJECT OF KONY 2012:
To read critical academic responses to KONY 2012, see the website Making Sense of Kony and the e-book Beyond KONY 2012
This PAPER provides a history of Invisible Children, "night commuters," and humanitarian engagement in northern Uganda.
More generally, it is about the relationship between conflict, the aid community, the media, and advocacy groups like Invisible Children:
How does a conflict get packaged by the media and advocacy groups like Invisible Children?
What role does the aid community play in packaging that story for the media?
And how in turn does the aid community – and the response to the conflict – get shaped by the package of image and narrative that becomes the dominant lore?
And in the end, when we look at the damaging effects of those images and discourses, why is it that apolitical, ahistorical, narratives are perpetuated by the media, advocacy groups, and humanitarian aid organization?
If you want to read further about the effects of humanitarian aid and advocacy in northern Uganda, the entire manuscript of my DISSERTATION can be found at the University of California library: The Effects of a Narrative:  Humanitarian Aid and Action in the Northern Uganda Conflict.
Listen to Dr. Nibbe's interview on KONY 2012 and Invisible Children:

  Click here to listen to the MP3.


Listen to Dr. Nibbe's interview on humanitarian aid and advocacy in Northern Uganda:

  Click here to listen to the MP3.
Biography
Dr. Nibbe focuses generally on questions about poverty and hunger and how the "West" engages in a relationship with the "Third World" via development and humanitarianism. Her areas of interest are Critical Development theory (with a particular focus on space and power), Humanitarianism as a global social phenomenon, African Conflict (with a focus on East Africa and the Horn of Africa), and Political Ecology (with an emphasis on food and agricultural issues).
She has lived and worked in places such as the Pakistan-Afghanistan border area, the Suriname Amazon as a US Peace Corps Volunteer, India working with tribal castes (adivasis) displaced by dam construction on the Narmada River, and in Cuba studying the foreign-diplomacy export of doctors and other professionals to Africa. Ms. Nibbe is currently producing a book manuscript on the socio-political effects of humanitarian aid in the context of the conflict in northern Uganda.
To conduct research for this book, she lived in northern Uganda for over two years in both Gulu town and Opit internal displacement (IDP) camp – starting when the war was in full-swing and ending in Peace Talks.
Dr. Nibbe won multiple grants to support her research including awards from the Wenner-Gren Foundation for Anthropological Research and the University of California Institute for Global Conflict and Cooperation (IGCC).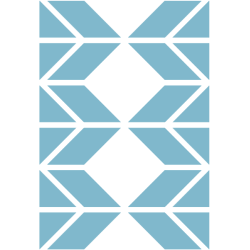 Assistant Professor
PH.D.
  Send email
  (808) 687-7053
  Downtown Campus, MP 301