Adele Ne Jame 
College of Liberal Arts - Department of English and Applied Linguistics
ASSISTANT PROFESSOR OF ENGLISH
EDUCATION:
1989-90: Creative Writing Fellow, University of Wisconsin, Madison, Poet-in-Residence
1987: MA in English with a Creative Writing Emphasis, University of Hawaii, Manoa
1984: BA in English, University of Hawaii, Manoa
1982-83: American Association of University Women's Scholar
COURSES RECENTLY TAUGHT:
WRI 1100 Analyzing and Writing Arguments
WRI 3310 Poetry Workshop
WRI 3313 The Sacred and Erotic in Lyric Poetry
ENG 2000 Introduction to Literature
ENG 3813 20th Century American Poetry
PUBLICATIONS
BOOKS:
Inheritance, Ridgeway Press, 1989
Field Work, Petronium Press, 1996
Poems, Land& Spirit, United Arabs Emirates Biennial Press & Bidoun Press, 2009
The South Wind, El Leon Literary Arts & Manoa Books, August 2011
BOOK REVIEWS
Review of The South Wind in ForeWord Reviews
Review of The South Wind in Arab Studies Quarterly
POEMS:
(over 100 poems in national and international journals)
"The Mountain Makes the Weather," "This Day," "The Corniche, Now as Then," and "Violets" can be found here in the 2013 issue of Poetry Kanto, the International Journal of Poetry in addition to 2011 and 2012's entries: http://poetrykanto.com/issues/2013-issue
SELECTED PUBLICATIONS:
"Field Work, Devil's Lake Wisconsin," Nimrod Awards 12 Vol. 34, no. 1, 1990
"A Blessing," Denver Quarterly, Summer, 1991
"A Ryder Nocturne and the Temple of the Mind," Ploughshares, Spring 1992
"Natural Science,  Equinox, Vol 1 no. 1 Fall, 1992
"A Bedouin's Dream,"  Manoa, A Pacific Journal of International Writing, Vol. 5. 2, Winter, 1993
"Saba and the Songs We Hear,"  A Bedouin's Dream," "Dance of the Areca," "Phosphorescence, North Shore, Oahu,"  American Nature Writing Anthology, Sierra Club, 1995
"About the Men," Holding On,"  "First Yellow," Poetry Kanto, University of Yokohama, 1995
"Lyric Moments, Hawaii Pacific Review, 1999
"Jumeriah, Midsummer,"  " A Love Story"  Flyway, A Literary Review, Vol. 7.2 Iowa State UP,  2002
"Hapa Daughter, a Natural History," "Tomalas Bay,"  Hawaii Pacific Review, Vol. 18, Fall 2004
"Field Work, Devil's Lake Wisconsin,"  "Annabelle's"  "A Blessing,"  "A Love Story"  Inclined to Speak, an Anthology of Arab American Poetry, Arkansas UP, Sp. 2008
"Leaving Moorea,"  "Work and the Gift of Opium," "Mapping Oil from the Air
in Venezuela," "Leaving Beckett Point, Port Townsend," "When love Is So Far Away"
Perihelion Review, Boston College, Fall, 2009
"Wherever You Are" Rpt. Nimrod an International Journal of Creative Writing, Vol. 53, Spring/Summer, 2010
WEB POEMS:
            www.perihelionreview.com (issue 18)
BROADSIDES:
"The Land Above the Clouds,"  "White on White," "Angels, a Living Hologram"
     special edition broadsides published by the Sharjah, United Arabs Emirates International
     Biennial, sp. 2009
EXHIBITIONS OF SPECIAL EDITION BROADSIDE
POEMS:
2009:  March 16-May16:   Inheritance, Reclaiming Land and Spirit,  Sharjah United Arab   Emirates
            International Biennial;
2009:  July 28-30:  Inheritance, Reclaiming Land and Spirit, Honolulu Convention Center,
            annual Conservation Alliance Convention;
2009: July 27- September 12, Inheritance, Reclaiming Land and Spirit,  ING DIRECT Cafe,
            Waikiki, Hawaii;
2011: July 27-August 13: Splendor: Reclaiming Land and Spirit, The Arts at Mark's Garage,
            Honolulu, Hawaii
AWARDS AND PRIZES:
 Including a Pablo Neruda prize for Poetry, several Academy of American Poet's prizes and a National Endowment for the Arts in Poetry.
 "The Essence of Arrak" (2011) Pushcart Prize Nominee 2012
CURRENT COMMITTEE MEMBERSHIP:
English Department Creative Writing Committee.
FAVORITE LITERARY QUOTATIONS:
"It is difficult to get the news from poems, yet men die miserably every day for lack of what is found there."  William Carlos Williams
---
Adele Ne Jame recently received the prestigious Cades Award for Literature (2015). Author of the books Field Work, Land and Spirit, and The South Wind, Ms. NeJame has also received the Pablo Neruda Prize, a fellowship from the NEA, and prizes from the American Academy of Poets. Her poems have appeared in such journals as Poetry Kanto, American Nature Writing, The Denver Quarterly, Manoa, Ploughshares, and The Hawaii Pacific Review.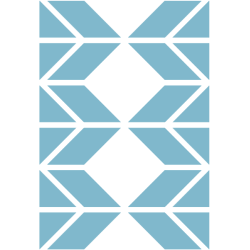 Assistant Professor

  Send email
  (808) 566-2413
  Downtown Campus, MP 201E