MEET THE TEAM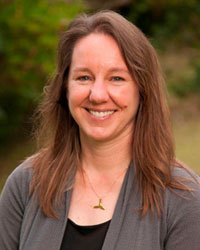 Brenda Jensen, PhD
Dean, College of Natural and Computational Sciences
Professor of Biology
RESEARCH INTERESTS:
My primary research interest is to investigate how anthropogenic (human caused) stressors impact Hawaii's marine vertebrates, particularly in sentinel species such as whales and dolphins.  There is a widespread misconception that Hawai'i is so geographically remote that issues like marine pollution should not have a large impact on marine organisms in this area.  Unfortunately, global distribution of chemicals resistant to environmental degradation means that no marine environment is "pristine".
One of my key research partners is the National Institute of Standards and Technology (NIST).  Since 2010, NIST has partnered with HPU to bank environmental specimens from Hawai'i for current and long term study, as well as to measure contaminants and their effects in several marine species, including marine mammals, sea turtles, sea birds, fish, and corals.  This work has significant short and long term benefits as scientists race to document the ecological impacts of rapid environmental change.  Contaminants of interest include legacy and emerging organic pollutants, trace elements (including mercury) and plastic marine debris.
Full Biography
Jennifer Lynch, PhD
Co-Director
NIST Research Biologist
jennifer.lynch@nist.gov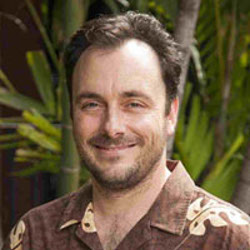 K. David Hyrenbach, PhD
Co-Director
Professor of Oceanography
khyrenbach@hpu.edu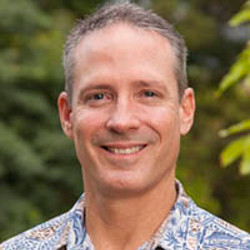 F. David Horgen, PhD
Professor of Chemistry 
Head, Shared Instructrumentation Facility
dhorgen@hpu.edu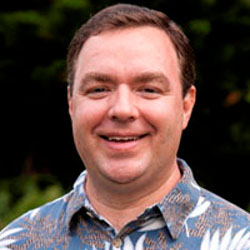 Keith E. Korsmeyer, PhD
Professor of Biology
Program Director, Masters of Science
in Marine Science
kkorsmeyer@hpu.edu
Regina Ostergaard-Klem, PhD
Associate Professor of Environmental Science
rostergaardklem@hpu.edu
Katherine Shaw, PhD
NRC Post Doctoral Fellow
katherine.shaw@nist.gov
Kayla C. Brignac, B.S.
Research and Laboratory Manager
Education and Outreach
kbrignac@hawaii.edu
Raquel Corniuk, M.S.
Research and Laboratory Technician
Social Media Manager
rcorniuk1@my.hpu.edu
Mellisa R. Jun, M.S.
Research and Laboratory Manager
Lynch Group
mrjung@my.hpu.edu
Sheena Weller
Graduate Student
Lynch Group
sweller1@my.hpu.edu
Angelica Moua
Graduate Student
Hyrenbach Group
amoua@my.hpu.edu
Joelle Marchiani
NIST Summer Undergraduate
Research Fellow
Lynch Group
Rachel Sandquist
NOAA Hollings Scholar
Lynch Group